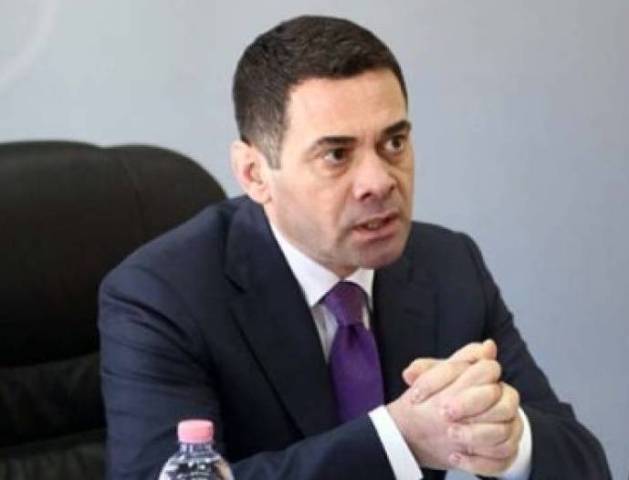 Tirana, 18 October 2016/Independent Balkan News Agency
Minister of Finance, Arben Ahmetaj analyzes the economic and financial performance in Albania, by offering a full picture of the 2015 developments. He says that the 2015 budget was the budget of the consolidation of the reforms undertaken by the Albanian government.
"The 2015 budget reestablished macro economic and fiscal stability, through constant budget support for priority sectors such as education, healthcare, agriculture and infrastructure", Ahmetaj says.
The minister says that during 2015, the Albanian economy grew by 2,77% compared to 2015. The entire year was characterized by positive growth. "It is very important to stress that this is the second year in a row that we have acceleration of economic growth and data so far show that this acceleration continues even in 2016".
Ahmetaj says that this is an indicator of the consolidation of the country's economic growth.
But what are the components of the economic growth? The minister says that the main contribution during 2015 was given by construction with 1,14% and industry with 0,75%.
As far as exports are concerned, they saw a drop by 49% during 2015. According to Ahmetaj, this came as a result of the drop of the price of crude oil.
Import of goods for 2015 also saw a drop. They fell by 1,4% compared to 2014. The main effect has been given by the import of power supply and the low price of oil in international markets for imported oil.
As far as inflation is concerned, it was 1,9% higher than in 2014. The growth of the annual rate of inflation reflected a higher increase of prices for seasonal agricultural produce. In terms of the labor market, Mr. Ahmetaj says that there was a 0,4% drop of unemployment, going down to 0,4%.
"Compared to 2014, employment grew by 4,8%", the minister says. According to him, employment grew more in manufacturing and services.
As far as the 2015 budget revenues are concerned, the minister says that they are 3,4% higher than a year ago. Meanwhile, revenues from taxes and customs grew by 2,1%.
There are also positive data for the 2015 deficit, which is 2,8% of GDP. "This is one of the lowest deficits of the history of the country", Mr. Ahmetaj says.
He says that the 2015 budget delivered its main objectives, supported the reforms, guaranteed further fiscal consolidation and strengthened sustainable economic growth.
For Mr. Ahmetaj, "these achievements act as healthy foundations on which the 2016 economic performance is based". He predicts that economic growth will continue next year too.