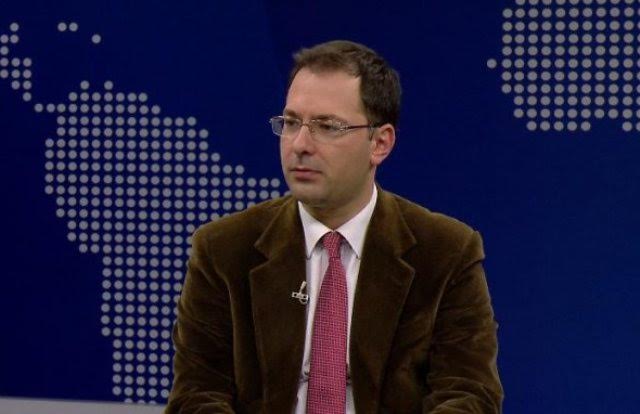 Tirana, 4 January 2016/Independent Balkan News Agency
By Edison Kurani
International experts say that the economic situation in Albania will continue to face challenges, while they see growing public debt and high taxes as concerning.
The prestigious economic and business magazine, Forbes, has published a list of countries ranked according to the business climate.
This report places Albania on the 69th position, while neighboring FYR Macedonia on the 39th and Montenegro on the 49th.
Economy expert, Mateo Spaho, analyzes Forbes report and stops on the economic situation of the country. His forecasts are pessimistic. According to Spaho, "Albania continues to fall in the world economic ranking in regards to the economic situation and deteriorated business climate".
"High taxes, corruption, legal insecurity have made Albania a growingly unattractive country for foreign investments and those investors who have been in the country, are looking into the possibility of moving to other countries", Mr. Spaho says.
According to him, It's unacceptable for Albania to be ranked 69th, after Ukraine which was 61st, "a country which is engulfed by a wave of internal unrest which threaten a civil war".
According to Spaho, the problem relates to several phenomena, which according to him, continue to be concerning: "Government corruption expanding everywhere, corruption and bureaucratic payments in the system of taxation, long queues to receive licenses, the weak judiciary system, the weak application of contracts, issues of ownership and slow development of infrastructure contribute for a weak business environment in Albania and make the attraction of foreign investments more difficult", says expert Spaho, who is an active member of the opposition in Albania.
Spaho says that another serious problem relates to electricity: "Supply with electricity in Albania is not stable in spite of the strengthened capacity through neighboring countries. Technical and non technical losses in electricity continue to damage the financial stability of the system".
***
According to Forbes, Albania continues to face challenges as a result of the growth of public debt, which has exceeded 60% of GDP in 2013 and reaching a level of 72% in 2014.
The left wing government increased tax on profit from 10% to 15% in 2015. It also removed the 10% flat tax, introducing a progressive tax which goes up to 23%. The government also increased the tax on road circulation, being reflected in much higher prices of fuel than in the countries of the region.
However, the government has implemented facilitating reforms. It has lifted tax on small businesses starting from 2016.
Mateo Spaho also stops on the issue of debt: "Public debt has gone out of control now and the agreement with IMF clearly doesn't meet the targets to reduce public debt", he says.
As far as taxes are concerned, Spaho suggests that they must be lowered. According to him, Albania must become the country with the lowest taxes in the Balkan region. Therefore, he proposes the removal of the progressive tax and the introduction of a flat tax of 9%.
Spaho also suggests general reduction of VAT from 20% to 15%. However, a 20% VAT is not a product of the left wing government. This percentage was applied by the current opposition that Spaho supports, when it was in government from 2005 until 2013. VAT was not reduced for any products, including food and tourism, leading to higher prices, deterring tourism with standards and encouraging tax evasion.
The current government has decided to apply reduced VAT on several services, starting from this year. Tourism will be the first one, which will benefit a drastic reduction of VAT. /ibna/