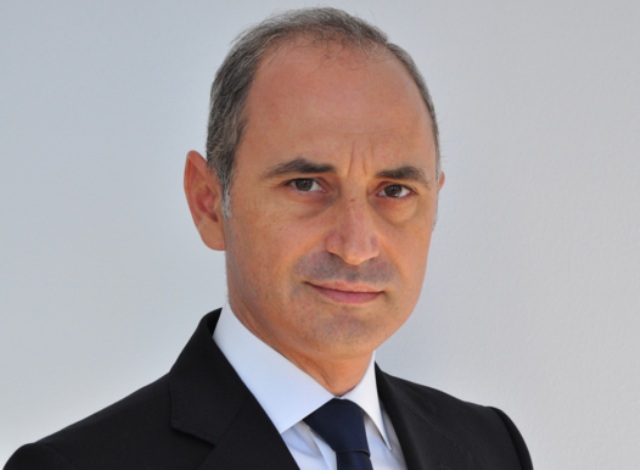 "Although Albania seems to be a tiny place for such revolution, the competition from outside challenging players and practices must not be neglected or sidelined by banks. In this regard, it is imperative for banks in general, and also for Albanian banks, to formulate a winning digital strategy, either individually or collectively, in order to cope successfully with the digital "tsunami", which will undoubtedly touch and impact every aspect of banking operations and business, ranging from product development, risk management, capital requirements, to human resource management."
By Prof. Asoc. Dr. Elvin Meka*
"When I go to Silicon Valley…they all want to eat our lunch. Every single one of them is going to try!" Such iconic wording, anxiously articulated by Mr. James Dimon, CEO of JP Morgan Chase at the US investors day some two years ago, summarizes the biggest challenge the entire banking industry, be it commercial or investment one, is currently facing in the course of everyday business.
The challenge has a name: Digital Revolution and it is pretty much complex for banks, in the sense that they have to "fight" in two fronts: the digitization and the digitalization.
If the former front is intuitively understood, perceived and consequently translated into well-defined operational strategies, many years ago with the proliferation of internet, the latter one is far more arduous, long-lasting and risky, up to the point of business survival.
FinTechs with their innovative business models like crowdfunding, P2P, P2P and B2B, along with disruptive technologies are seriously questioning the banking business model, notwithstanding the fact that it has been for banks which have been pioneering the use of computers and information technology.
They are attacking banking industry at almost every vital point of their value chain (loan-making timing, payments, capital requirements, etc.)
The attack is hugely asymmetric, as fintechs are not regulated like banks, but allowed to compete by using similar principles, devices and mechanisms, but with totally different approach.
However, risk and reward walk side by side, and banks could reap considerable profits, if they adapt swiftly to the actual trend.
As McKinsey suggests in a recent research… "that digital laggards could see up to 35 percent of net profit eroded, while winners may realize a profit upside of 40 percent or more".
But to reach that, banks must get familiar with the fact that digitalization at banks and within banking industry is not a choice, or even an option: it is an existential decision, paradoxically made out of banks' will.
Put in other words, digital banking is a do-or-die challenge for banks and digital innovation resisting institutions will be soon technically doomed, as key stakeholders, including investors, clients, markets, etc., will hit back against their "conservatism".
Additionally, banks have to admit that they are conducting business in the era of the Fourth Industrial Revolution (digital revolution) and it will impact the current banking business model, like previous revolutions and innovations used to do throughout history, by employing the very same mechanism and principle of creative destruction.
Although Albania seems to be a tiny place for such revolution, the competition from outside challenging players and practices must not be neglected or sidelined by banks. In this regard, it is imperative for banks in general, and also for Albanian banks, to formulate a winning digital strategy, either individually or collectively, in order to cope successfully with the digital "tsunami", which will undoubtedly touch and impact every aspect of banking operations and business, ranging from product development, risk management, capital requirements, to human resource management.
Otherwise and if left unattended, or mismanaged, the digital revolution will turn into an imminent weapon of bank destruction!
* Editor–in-Chief "The Banker"