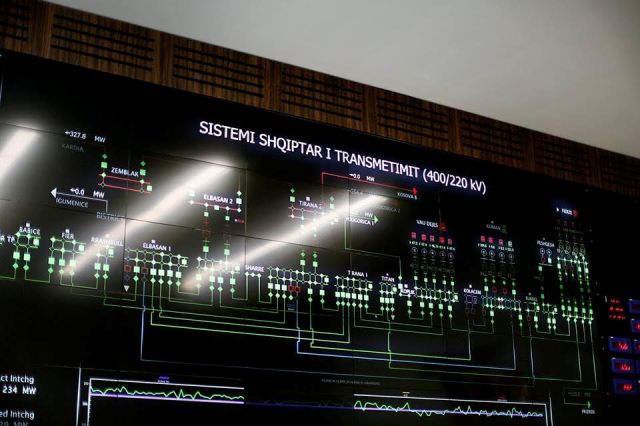 Tirana, 31 May 2016/Independent Balkan News Agency
By Edison Kurani
Albanian authorities are convinced that Albania is an important hub for energy security not only in the Balkan region, but for the entire Europe.
Energy security that Albania offers for the region and Europe also includes gas.
Minister of Energy, Damian Gjiknuri analyzes the project for the Southern Corridor of Gas. He says that this project insures regional benefits, including Albania. "Great opportunities open up for the diversification of the energy portfolio in Albania, but also to diversify the energy portfolio in the region. This is a real and golden opportunity to turn Albania into an energy hub in the region", Gjiknuri says.
Minister Gjiknuri also says that this project must not be delayed. "The completion of this project on time must not only be seen as economic, but as a very important project of the Euro Atlantic Alliance. This project contributes to the energy security of the European Union and energy security of Southeastern European countries, where a part are NATO members and a part are EU member candidates".
Gjiknuri's appeal relates to the clashes that the former Soviet countries have with each other as far as gas is concerned. Azerbaijan and Armenia have recently had strong clashes. Mr. Gjiknuri says that these have an impact on great projects like the TAP pipeline.
"Every type of conflict, especially when it is violent and threatens the security of the countries, delays projects. This is why Albania and NATO's alliance is very interested for peace and stability of the Southern Corridor of Gas and the countries which are members of this corridor. The completion of this project in time will also depend on the geostrategic stability of all countries. This corridor goes through Turkey, Greece, Albania and Italy".
Gjiknuri hopes that nothing will threaten the TAP project and hopes that "the stability in Azerbaijan is insured".
"I'm sure that in time, this conflict will be solved, although there are forces that want to compromise this project or delay it. Of course, energy is one of the most important elements of strength. They will be invested in order for Europe not to be diversified and in order for this project not to be implemented in time or not to be crowned successfully", the Albanian minister of Energy says.
Many people believe that Russia is among the main players that want instability, also due to its desire to control the gas of Europe. Mr. Gjiknuri doesn't confirm this directly, but he issues a clear message: "It will be in Russia's and EU's best interest to have a diversification of sources. To have a hegemony and dependence of the poles, from the supplier or the consumer, is not good for any anybody. Diversification must be in the heart of the European Union and of the European continent including Russia".
***
While claiming to be a hub for energy security in Europe, for years in a row, energy system Albania was suffering a financial crisis. This has happened at a time when the only source of energy in Albania is water.
Things seem to have changed now, but energy from hydro power plants remains the only source of supply for the population and business.
TAP project has included Albania, but it is completely unprepared to benefit from it and supply the country with gas. Albania doesn't have a gasification system. Like the former right wing government, the current government too says that efforts are being made to gasify the country, but this seems afar. It says that once the Gas Master Plan is completed, a gas market can then be created in Albania. How long this will take, it is still unknown, therefore we must just wait and see… /balkaneu.com/