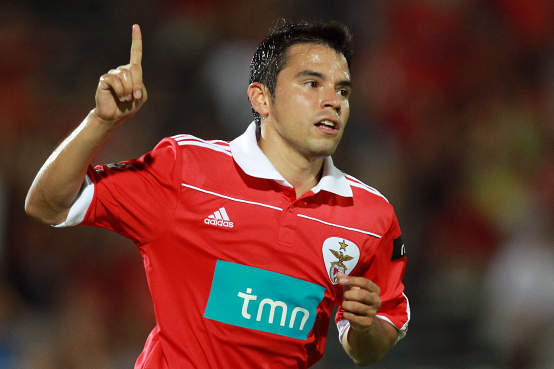 By Christos T. Panagopoulos
Javier Saviola did not hide his enthusiasm after the warm welcome he received by Olympiakos FC's fans at the "Eleftherios Venizelos" International Airport of Athens, stating that his biggest ambition is that his new team will manage to enter Europe's biggest football clubs.
"I was touched by the love that fans show to players. I hope that during the next season I will manage to give back this love and do something big about Olympiakos. We want very badly to become Europe's top team. I am very happy that I am here and I'll do anything for my team", said the 32-year-old Argentinian ace, who officially signed a contract with Greek team.
"I've played in the past against Olympiakos, it was always a great opponent, because it's a team always playing in the Champions League as well as in other major events, so I am satisfied. I understand it's an honor and an advantage to play for this team", Saviola added.
And he concluded by saying: "I want to start immediately and meet with my teammates, I want to give the very best of me for this team".
Javier Pedro Saviola Fernández was born on December 11th 1981. Known for his speed and his ability to score from almost any attacking position in the field, he represented both FC Barcelona and Real Madrid, and was named as the youngest player, on Pelé's FIFA 100 list of the 125 greatest living footballers.
Due to his Spanish ancestors he also holds Spanish nationality since 2004, and he amassed La Liga totals of 196 games and 70 goals over the course of eight seasons.
An Argentine international for seven years, Saviola represented his country at the 2006 World Cup and the 2004 Copa América.
Source: In.gr