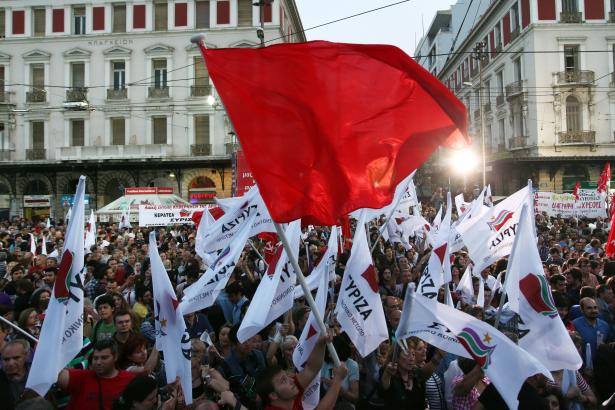 Athens, January 30, 2015/ Independent Balkan News Agency
By Spiros Sideris
"Greece taught Brussels a lesson in democracy" is the characteristic title of the Russian agency PIA-Novosti in responsiveness to the discontent expressed by the Greek government for yesterday's announcement of the Union for Ukraine and the possibility of imposing new sanctions on Russia.
Almost similar is the reaction of most of the russian Press and related shows in the electronic media of the country.
"The Greeks renounce the harsh European rhetoric towards Russia and this may help Moscow avoid the strengthening of sanctions", writes the valid financial newspaper RBK (Ros Business Consulting), noting that on her account on twitter, the head of EU foreign policy, Federica Mogherini, failed to discuss the disagreement of the Greek government.
"Greece has threatened to block the new EU sanctions against Russia" is the title of the government newspaper "Rasiskagia Gkazieta", which is reproduced in several Russian media, and even the Russian show "Voice of America", which refers to fears of a "Greek veto" at the extraordinary meeting of EU Foreign ministers on the Ukraine problem.
"SYRIZA in Greece is the new ally of Russia?", Wonders the Russian service of the BBC, while the patriotic tones and friendly Kremlin website Vzglyad.ru highlights in terms of "Independent Greeks" that should "be done geopolitical shift towards the direction of Russia".
According to the President of the Council Foreign and Defence Policy of Russia, Fyodor Lukyanov, "Greece can prevent a possible new wave of anti-Russian sanctions at the meeting of EU foreign ministers" and will demand to have "a separate discussion with the Greek factor".
As noted the Russian and International analyst to the news agency PIA-Novosti, there is still a number of countries that have expressed reservations and disagreements, such as Hungary, the Czech Republic, Austria, etc., while for prime minister, Al. Tsipras, "there are other frontline issues that must be resolved".