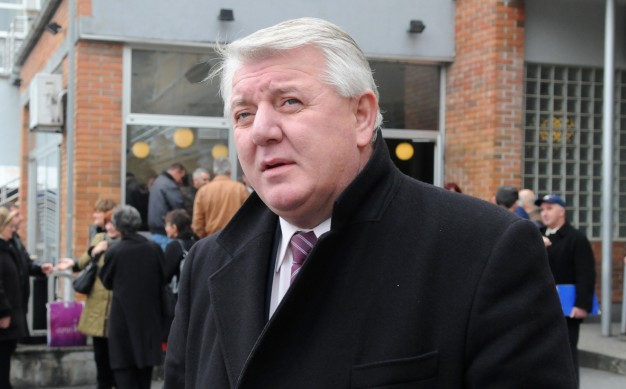 The leader of the association of Homeland Defence War veterans that goes by the name HVIDRA and a Croatian Democratic Union (HDZ) parliamentarian, Josip Djakic (photo), on Friday said that HVIDRA did not support the idea to organise meetings of veterans from Croatia and Serbia as long as former Serbian soldiers and paramilitaries did not sincerely apologise for the aggression they had launched against Croatia.
"There is no sincere apology nor sincere regret and we have nothing to talk about with those who tried to occupy Croatia, who were engaged in destruction and killings," Djakic said, adding that any war veterans who want to hold private talks with war veterans from Serbia were free to do that.
He went on to say that the current leaders of Serbia were those who had masterminded and conducted the aggression against Croatia and who had planned to establish a Greater Serbia at the expense of Croatia's territory.
Djakic said that he was also against admitting the Serbian Progressive Party led by Serbian PM Aleksandar Vucic to the European People's Party Group, of which the HDZ is a member.
Josip Klemm, one of leaders of Croatian war veterans, has recently come up with the idea of organising meetings with Serbia's war veterans. However, his idea has been met with criticism from veterans./IBNA
Source: aboutcroatia.net