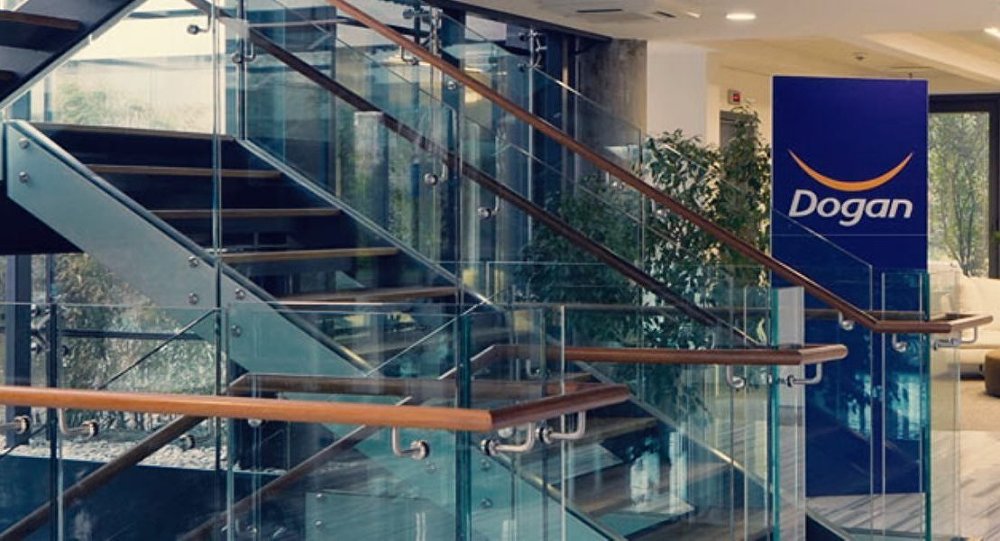 The Turkish media world has been shocked by the sale of the Doğan Holding, which includes the Hurriyet newspaper, to the pro-government Demirören Holding Anonim Sirketi  of Erdoğan Demiroren, who is the Owner, Founder and Chairman of the Group's Board.
The company engages in energy, industry, tourism, residential project investment, shopping mall management, port management, construction, media, e-commerce, and education businesses. It supplies liquefied petroleum gas (LPG) and bottled gases, as well as LPG and auto gas through its gas stations; manufactures LPG bottles, valves, stop valves, pressure regulators, pistons, and marble; and sells aftermarket industrial engines and replacement parts for automobiles, commercial vehicles, construction equipment, agricultural machinery, and inboard engines.  
The current head of the company is leading since 2011 had bought by the Turkish billionaire and media tycoon, Aydın Doğan the Milliyet and Vatan newspapers that ever since his purchase have been following an obvious pro-government stance.
Doğan Holding has been the greatest of its kind in Turkey and the most long-lived. Hurriyet
,
Posta
,
Fanatik and Hurriyet Daily News along with television networks such as Kanal D
 and 
CNN Turk are only few of the big businesses under its wings.
Aydın Doğan has been in the media world for 40 years.
According to sources, the purchase cost $1.25 billion.
Doğan Holding and the Turkish President
It is worth being reminded that after the Gezi park protests in 2013, Doğan Holding has been under fire by President Recep Tayyip Erdoğan. Back then, the Turkish tax office had fined the colossal company with $5 billion, a sum that some years later dropped to $500 million. It was believed that the huge fine was a measure of political pressure by the country's government to the Holding due to relevant (Gazi park) Hurriyet and CNN Turk reports.In 2017, Doğan Holding's Ankara Administrative representative, Barbaros Muratoğlu had been accused of having ties with FETO which Ankara considers a terrorist organisation, had been jailed for six months and was later on freed as he was found not-guilty.
The great question in the present is the stance that the bought media will hold from here on. Political analysts estimate that if the purchase is concluded without problems, then they might be of a more pro-government style than before.
When in 1998 Erdoğan was not allowed as a Mayor of Istanbul to be politically active, Hurriyet had been published with the ironic title that "now he is not able to become even a community leader".
Ever since 2002 when he won the presidency, there have been plenty of occasions when he openly targeted Hurriyet newspaper and CNN Turk tv station…./ IBNA