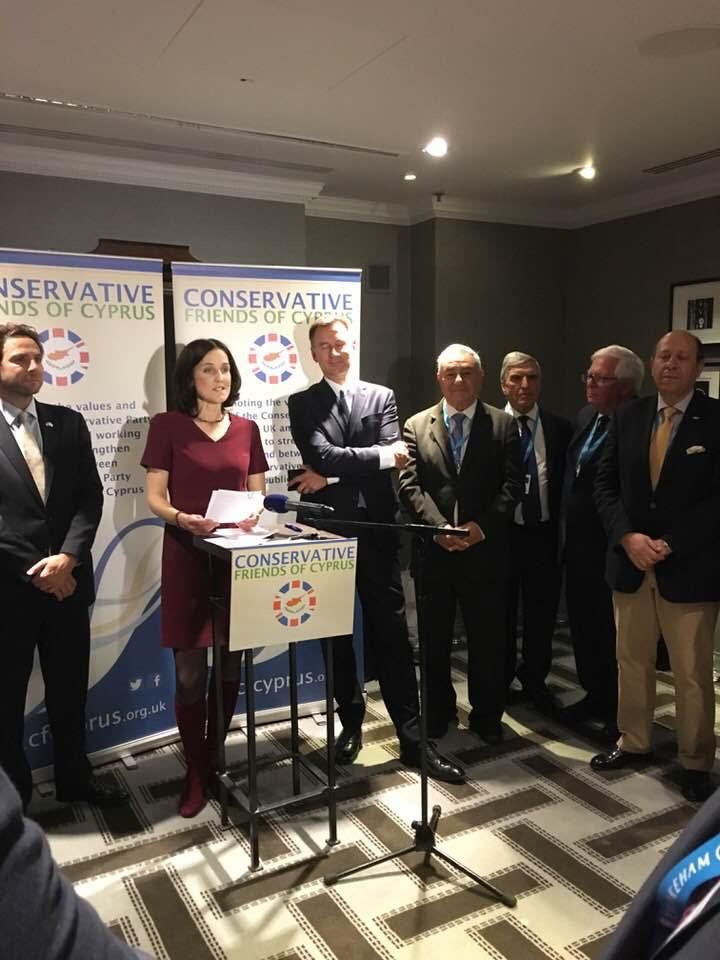 The UK Foreign Secretary Jeremy Hunt has reaffirmed London's support for a federal solution to the Cyprus issue, adding that he does not consider the long-standing problem to be insoluble.
Speaking on Sunday evening at a 'Conservative Friends of Cyprus' event during the ruling Conservative Party's conference in Birmingham, Mr Hunt accepted that the UK has "a very big responsibility" towards Cyprus to help achieve a settlement. "As a country with amazing historic links with Cyprus we have to do everything we can to facilitate a solution to this long-standing issue, which ultimately is not insoluble," said Mr Hunt.
He added that there is a political solution to the problem, which must be pursued "with optimism and determination and say that the status quo is not acceptable." To the loud question of "why (the status quo is not acceptable)" by a Turkish Cypriot member of the audience attending the event, Mr Hunt added that "there is a federal structure that will be a better solution for all people living in Cyprus."
He referred to a "very good meeting" with his Cypriot counterpart in Vienna in August and to meetings with the Greek and Turkish Foreign Ministers at the UN General Assembly.
He commented that "there is a lot of common ground to go forward," adding nevertheless that there is always the difficult challenge of navigating between the interests of Cyprus and the national interests of some countries involved. "We need to find ground to navigate through, and we can find it," he noted.
He commented that a settlement was "not far off" at last year's Conference on Cyprus in Crans Montana and said that there is still more work to be done. "We are absolutely determined to do it," added Mr Hunt.
Referring to Brexit, the Foreign Secretary said that discussions with Cyprus are ongoing with respect to the Sovereign Base Areas, so that a way is found for people crossing daily between them and the Republic not to be affected in their everyday life.
He recognised that Brexit causes concern to those with family links to continental Europe, like the UK Cypriots, but stressed that the UK Government has made "absolutely clear" that the EU citizens' rights will be guaranteed in an "unconditional offer" to the EU…. / IBNA