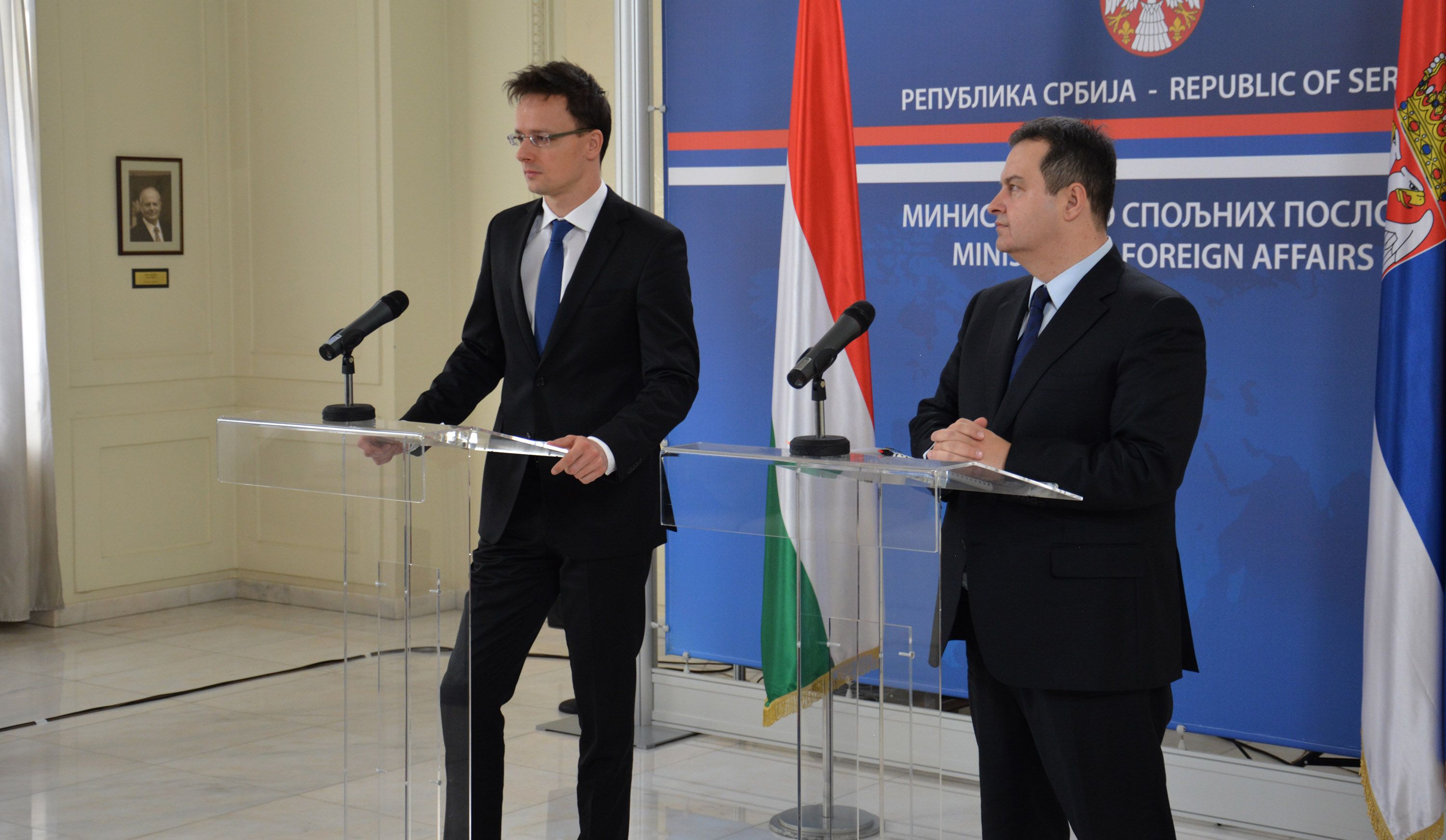 Belgrade, April 5, 2016/ Independent Balkan News Agency
By Milos Mitrovic
The relations between Hungary and Serbia have reached their "historic peak" and Budapest "unreservedly" supports the European integration of Serbia, Hungarian Foreign Minister Peter Szijjártó said in Subotica today.
"Hungary will not allow any Brussels institution or EU member state to block Serbia in its European path. Serbia deserves the membership in the EU. This is the result of the Serbian government's performance", Szijjártó said in an obvious reaction to fresh tensions in the relations between Serbia and Croatia.
Miro Kovac, Croatian Foreign Minister, last week said that his country would insist that Serbia should change it's law on war crimes processes – in terms that it should not judge to the nationals of other ex-Yugoslav republics – and improve the status of Croat minority. Otherwise, Croatia would block Serbia's EU integration process.
"Certain conditions (of the Croatia) are impossible", Serbian Prime Minister Aleksandar Vucic said on Monday evening. "They demand from us to give to Croatian minority one Member of Parliament. This is impossible regarding the figures. There are four times more Serbs in Croatia than Croats in Serbia despite the largest ethnic cleansing in Croatia after the World War II", he went on. "I don't have a problem with all the rights but you shouldn't equate it with what is impossible".
Considering war crimes processes, Vucic stressed that it is still unknown how many Serbs are on Croatian warrants and recalled that Montenegro recently extradited Serbian national to Croatia following "some secret indictment".
"We are ready for resolving the problems through the dialogue, but we are not ready for any blackmails from Croatia especially taking into account that Croatia is far from being in position to teach Serbia on minority rights… In general, Croatia's threats are senseless and I am certain it would not gain the support of any EU member state", Serbian Foreign Minister Ivica Dacic said on Monday.
Photo: Peter Szijjártó and Ivica Dacic in Belgrade in 2015