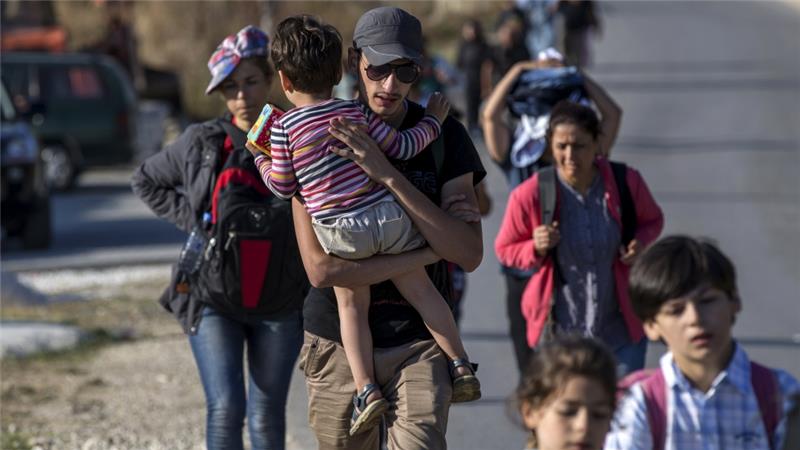 Belgrade, September 14, 2015/ Independent Balkan News Agency
By Milos Mitrovic
Hungarian police has blocked the border with Serbia and started to redirect Middle East refugees back to Serbia and legal border crossing. All refugees have to be registered, Serbian national television (RTS) correspondent reported from the border.
Earlier today thousands of refugees continued their rush towards the Hungarian border as strict frontier measures adopted by the right-wing government in Budapest enter into force at midnight. Until today, refugees have been crossing Serbian-Hungarian border mostly along the so-called green line.
Hungarian television M1 reported that "five trucks with soldiers" as well as armored vehicles have been deployed near Reske, on the border with Serbia. At the ceremony in Budapest Hungarian Prime Minister Viktor Orban has sent off to the border more than 800 policemen saying they would "defend" both Hungary and Europe.
According to the new Hungarian rules, refugees will have the possibility to claim asylum on the border. However, probably all of them want to proceed their travel to Germany or Scandinavian countries as their final destinations. At the same time, Budapest says those who are not granted asylum would be sent back to Serbia.
The railway border crossing, which has been massively used by refugees, would be "protected" with vats rolled with razor wire, starting midnight.
German ambassador in Serbia Axel Dittmann has praised Belgrade's approach to the refugee crisis. "You act with migrants like a European Union member and you have an excellent approach to this problem", Dittmann said at the meeting with Serbian Interior Minister Nebojsa Stefanovic, Tanjug news agency reported.
Stefanovic reiterated that Serbia will accept "its part of the responsibility".
Dittmann and Stefanovic have also tackled "concrete measures" in order to reduce asylum claimants from Serbia to Germany. Berlin considers this claimants as "fake", taking into account that Serbia was declared to be a "safe country".