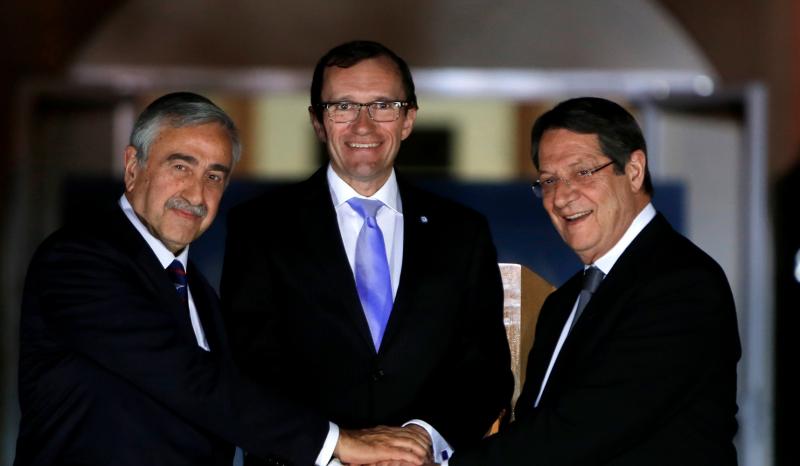 Nicosia, October 29, 2015/Independent Balkan News Agency
Foreign Minister of Hungary Peter Szijjarto expressed Thurday his country`s position on recognition of one legitimate state in Cyprus.
Szijjarto who had a meeting with House President Yiannakis Omirou also expressed Hungary`s support to the efforts to resolve the Cyprus issue adding that his country will continue to maintain its  presence in UNFICYP.
According to an official press release, Omirou and Szijjártó stressed the importance of further development of relations between the parliaments of Cyprus and Hungary and the further strengthening of ties between the two countries.
Welcoming the Foreign Minister of Hungary in Cyprus, Omirou praised the very good relations between Cyprus and Hungary, referring to the common characteristics of both countries, their simultaneous accession to the EU in 2004 and the common challenges they face.
As regards the management of migration and refugee flows from the crisis and conflict in the region, Omirou emphasized the need to address the root causes and the termination of hostilities.
Referring to Cyprus, he said that the non-solution of the Cyprus problem is due to the intransigent attitude of Turkey and the invasive and expansive policy noting that the key to its solution is still in Turkey`s hands.
Omirou also said that the coming months will be decisive for the outcome of the ongoing negotiations to solve the problem in view of the forthcoming elections in Turkey.
Moreover, he thanked Hungary, on this occasion, for the participation of soldiers in the UN peacekeeping force in Cyprus.
Szijjártó briefed on the measures Hungary takes to deal with the refugee crisis, while stressing the need to strengthen cooperation at EU level to resolve the issue more effectively.
Cyprus has been divided since 1974 when Turkish troops invaded and since then occupy 37% of this EU Mediterranean island's territory. UN led peace talks are underway with a view of reaching a solution based on a federal system.
Source: CNA