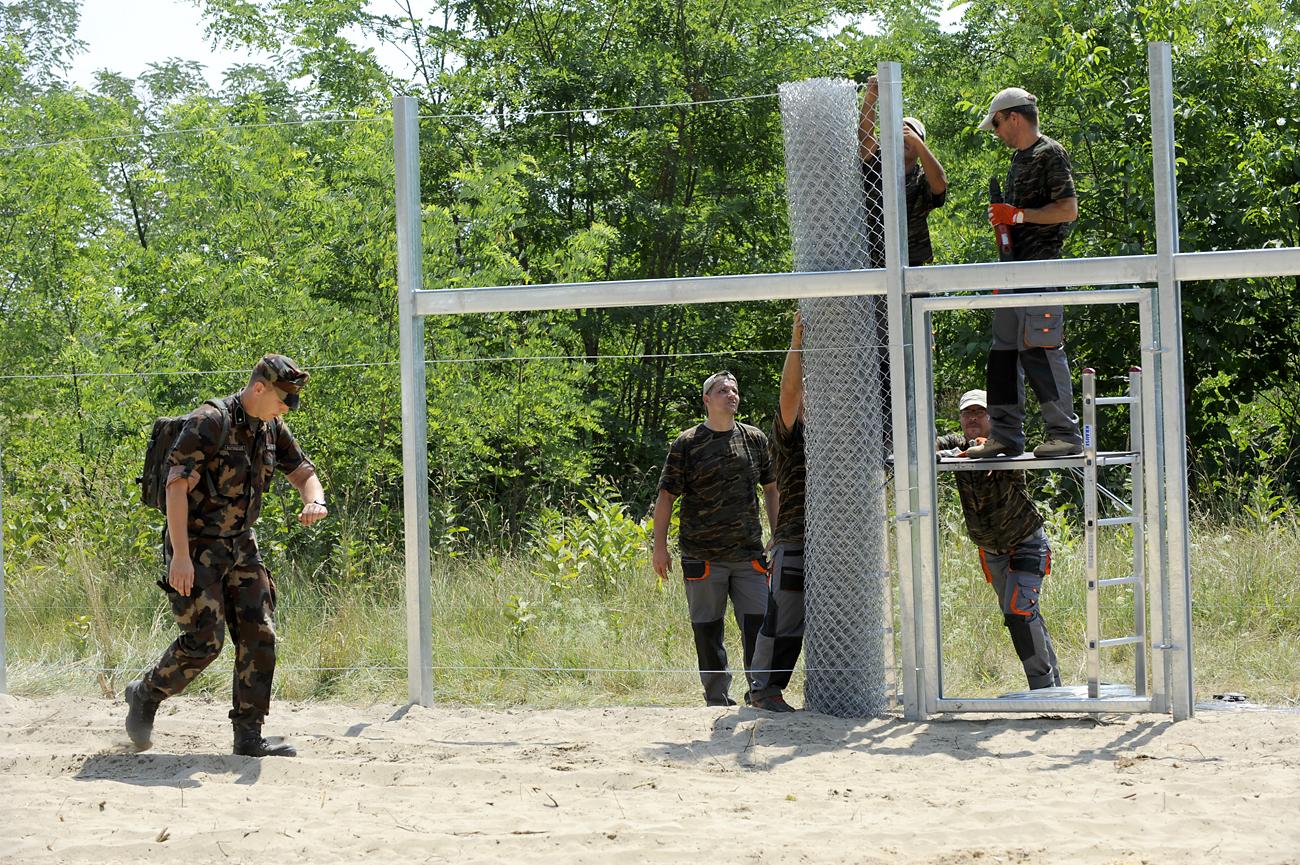 Belgrade, July 16, 2015/ Independent Balkan News Agency
By Milos Mitrovic
The constructing of fence wall along the 175-kilometre border between Hungary and Serbia will be completed by November 30, Hungarian defence minister Csaba Hende said today. At the "opening ceremony" of the instalment Hende stated that 900 people would be engaged.
In his words, the works will probably start on 10 to 12 different locations, Hungarian MTI reported.
"Hungarian defence forces are ready to fulfil the task", Hende said in a suburb of the town of Morahalom where works have already started.
Interior minister Szandor Pinter said that the government has engaged prisoners from Hungarian jails to install the fence, adding that public sector employees could also be mobilized if needed.
He underlined that the fence is temporary solution, but also the only one Hungary could take immediately in order to limit the increased number of immigrants and refugees.
Hungary abides to the international asylum regulations, Pinter said. Budapest is ready to host "true refugees", but only 8 percent's of immigrants in Hungary may get status of refugees, he stressed.
Pinter said that Hungarian fence is not the first one in the European Union, recalling to similar walls in Spain, Greece and Bulgaria.
"Hungary has not officially received European Union's demand against erecting the fence; by doing this we defend both Hungarian and Schengen borders", Pinter reiterated the words of his Prime Minister Viktor Orban who has initiated the idea last month.
"Hungary cannot withstand the annual waves of 160,000 immigrants with the existing number of residents; therefore, we are installing the fence, interior minister emphasized.
This enterprise would cost Hungary some 21.5 million euros.
Allegedly, 81,000 foreigners have illegally entered Hungary this year. More than 80 percent's of immigrants who have submitted asylum claims in Hungary in recent months were from Syria, Iraq and Afghanistan. The majority of them intend to continue towards the other EU countries.