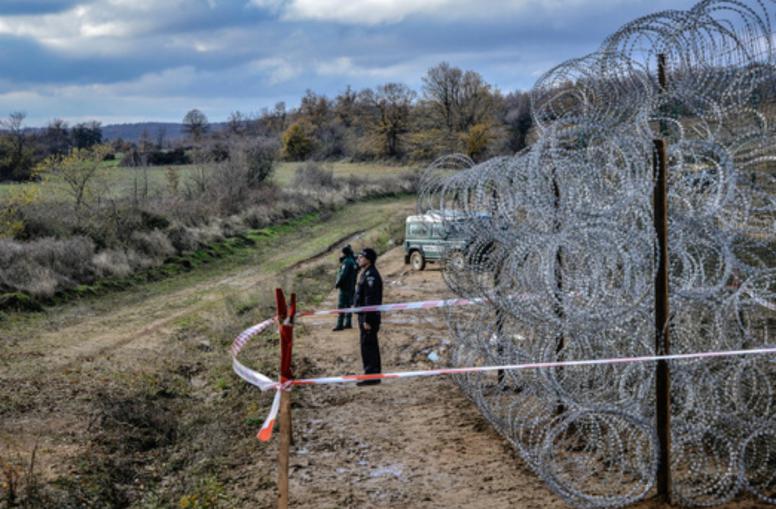 Belgrade, June 17, 2015/ Independent Balkan News Agency
By Milos Mitrovic
Hungary will erect four meters high fence along its border with Serbia of 174 kilometers, the government in Budapest decided today. The objective of the measure is to prevent undocumented migrants to enter Hungary.
Peter Siarto, Hungarian Foreign Minister, said that his country "cannot wait for a European Union's decision considering immigrant crisis", correspondent of Serbian national television reported from Budapest.
"The immigration is one of the most serious problems EU is facing with", Siarto said at the media conference. Therefore, the government has instructed Interior Minister to prepare erecting physical barrier along the border, he went on. The Hungarian minister specified that "preparations" should be finished by next Wednesday.
Siarto recalled that some other counties have also undertaken similar moves to "defend their borders". He singled out Spain and frontier between Bulgaria and Turkey adding that Hungary was marked as the most "immigrants affected" EU member at blocks interior ministers meeting on Tuesday.
At the same time, Hungarian Parliament discusses a change in the immigration law, in order to tighten the rules for granting refugee status in the country. Last week Hungary threatened it would close the border with Serbia.
Hungarian Prime Minister Viktor Orban had said that "it is unacceptable for Serbia to send refugees to Hungary", adding that the refugees "must be stopped in the territory of Serbia".
However, the governments of Hungary and Serbia will discuss the immigrants issue in the first days of July, AFP reported. Last year, Hungary received more refugees per capita than any other EU country apart from Sweden, shooting up to almost 43,000 persons from just 2,000 in 2012.