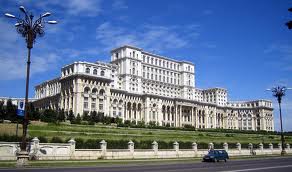 By Daniel Stroe – Bucharest
The Hungarian minority in Romania seek to enlist their language as a regional language in the new Romanian Constitution which is now subject to heavy political debates, Gyorgy Frunda, leader of the Hungarian Democratic Union in Romania (UDMR), the main political party of the community, announced.
"UDMR proposes recognition of the national minorities' status as constitutive factor of the Romanian state. The Hungarian minority, when it became part of Romania, was a stabilizing factor of the state, of the modern Romania" he said, as Romanian politicians strive to come to terms to pen the text of the new Constitution.
"Secondly: the right to use the mother tongue, according to the European Convention of regional and minority languages (…)This would be a possibility to solve part of the problems between the Romanian majority and the Hungarian minority" Frunda, also an honorific advisor to Romanian PM Victor Ponta, said as quoted by daily Evenimentul Zilei.
Frunda's request comes down the Hungarian language being officially used in all the fields of public life in the areas with strong communities. "It means using Hungarian as a regional language where the Hungarian community is substantially represented, leaving the law to decide what substantial means, if it is 20 per cent as the case now, or less" he added.
UDMR's proposal comes amid heated debates over the new Constitution draft to be submitted to a referendum this fall. The main objective of the new fundamental law is to give Romania a new administrative division, from 41 counties as it is the case now, into seven economic regions. The move is meant to beef up absorption of European funds by cutting red tape after the country has managed to get less than a quarter of the funds allotted during the 2007-2013 budget.
But the Hungarian representatives' requests are likely to raise eyebrows in Bucharest amid efforts o the community to get territorial autonomy in Szekely Land, the area in central Romania consisting of the Covasna and Harghita Counties and partially the Mures County, inhabited by a Hungarian majority. Their quest for autonomy is unofficially the basic reason why Romania refuses to recognize Kosovo's independence. The Romanian lawmakers have already rejected UDMR's proposal to exclude the syntagma  "national state" from the new Constitution.
UDMR has already announced it disagrees with the new territorial division the current constitutional draft envisages, in which Szekely Land will be engrossed in a wider region of three more counties, basically absorbing the three counties with majority Hungarian population. UDMR pleads for an economic region which will overlap the geographical structure of the Szekely Land, but their demand is unlikely to be met. Currently, except for the prefects who are appointed by the Government, the Hungarian politicians control almost all the locally elected positions, such as city and town halls and city councils.