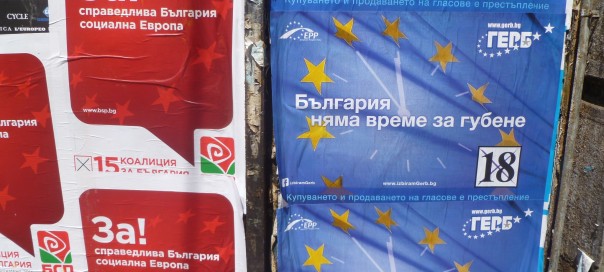 Sofia, January 13, 2016/ Independent Balkan News Agency
By Clive Leviev-Sawyer of The Sofia Globe
Hundreds of dual passport holders from FYRO Macedonia who have Bulgarian passports have been fined for voting unlawfully in Bulgaria's May 2014 European Parliament elections because they failed to satisfy the legal requirement of domicile, reports on January 13 2016 said.
To be eligible to vote in the elections, Bulgarian law requires that a citizen must have lived in Bulgaria or another EU member state for three months before the vote.
In the Bulgarian city of Blagoevgrad, there were 283 cases of people from the former Yugoslav republic who, in Skopje and Bitola, voted illegally in Bulgaria's European Parliament elections.
At this point, plea bargains had been concluded with 85 people, all of them sentenced to a fine of 300 leva – about 150 euro – according to Blagoevgrad Regional Prosecutor Borislav Kovachky, Darik Radio reported.
There were 250 pre-trial proceedings in Kyustendil, where the District Court reportedly imposed administrative fines of a minimum 1000 leva.
Krassimir Karakachanov, leader of the nationalist VMRO party, said, "this is outright repression" directed against Bulgarians in Macedonia and serving the interests of Skopje which he described as repressive of Bulgarians in that country. He asked "why none of the prosecutors and judges bothered to check on the vote of Bulgarians in Turkey" – a reference to an electoral stronghold of Bulgarian nationalists' nemesis, the Movement for Rights and Freedoms.
According to the report, 20 people from the family of Blagoy Panov will have to pay fines of 1000 leva after voting in Bulgaria's embassy in Skopje in the European Parliament elections.
Panov said, "we were not aware of this principle of domicile of three months and that we had no right to vote. We voted because we felt like patriots". He said that after the time that had passed, the fines were a surprise and he asked why the people at the electoral commission had not said that they could not vote.
The head of the Central Election Commission, Ivilina Alexieva, was reported to have told Darik, "your information is news to me," adding that in most cases in which there had been breaches of electoral law, with waiver or termination of pre-trial proceedings, prosecutors had accepted that there was no criminal intent in the actions of the voter.
After every election, once information was received about voting in violation of the rules, the file was sent to the District Prosecutor's Office where the person had their permanent address to investigate the facts of the offence, as the CEC was not the relevant authority in terms of the Penal Code, Alexieva said.