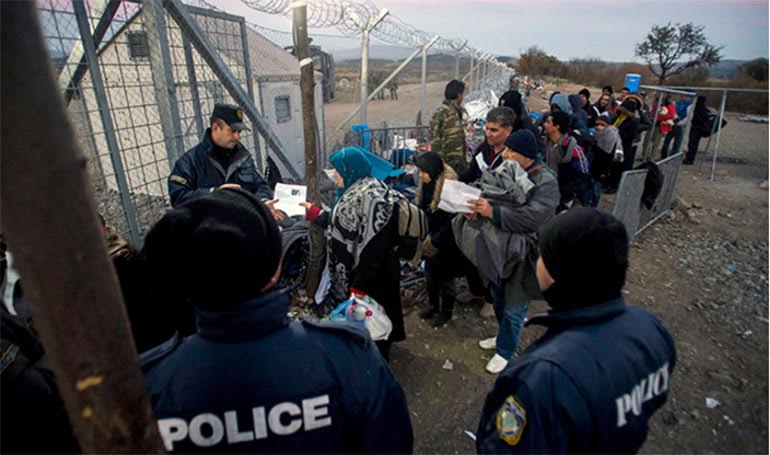 Skopje, 26 February 2016/Independent Balkan News Agency
By Naser Pajaziti
A tense situation in FYROM relating to the presence and the blocking of a large number of refugees. In "Vinojug" camp near the Greek border, there are around 500 refugees who are expecting to travel by train to Tabanoc, near the Serbian border.
Their departure cannot take place because there are no suitable conditions in the welcome camp of Tabanoc and Macedonian authorities fear that they may be returned by Serbia, which has also partially closed the borders for refugees.
In the Tabanoc camp there are around 800 Afghan refugees and it has been several days that they are not being allowed entry by Serb authorities.
Following this decision, Macedonian authorities are not allowing Afghans in and all their paper works are being checked carefully. The only ones being allowed in the country are refugees from Syria and Iraq.
Tens of injured refugees have been admitted in the camp of "Vinojug", after travelling on foot for more than 45 km.
Aleksandar Jonuzovski from the Red Cross says that maximum efforts are being made to help refugees, especially children.
"We are offering our help. Many refugees have body injuries from walking on foot for several kilometers. We offer them the first aid, while other more serious cases are sent to hospital", said Jonusovski. He says that he fears that their number may grow in the days to come and that the forecasts are worrying.
The ministry of Interior says that on the border with Greece, there are around 3 thousand refugees waiting to enter the country. Around 80 thousand refugees have entered the country from the start of the year. /ibna/