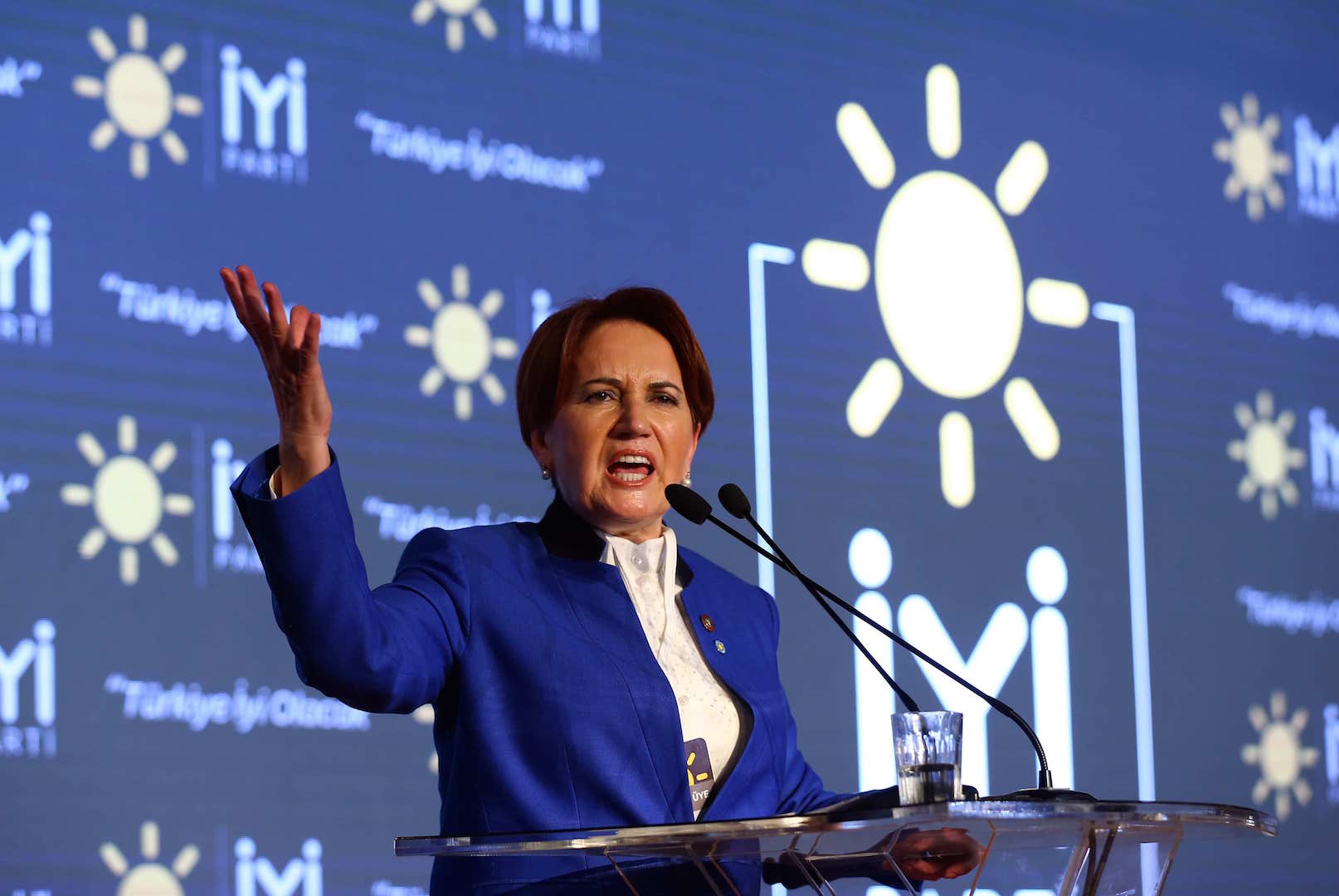 With less than two weeks to go till the crucial elections in Turkey, opposition Iyi Parti headed by the dynamic Meral Aksener has launched an unprecedented Google advertising campaign focusing on humour to offset a lack of visibility in mainstream media.
By using Google AdWords, Google's advertising system through which advertisers bid on certain keywords in order for their ads to appear in the search engines results, Erdogan's election opponent is "playing" with the name and party (AKP) of the Turkish president and her own. Searching, for example, for the governing AKP (Justice and Development Party) returns a top result which leads to the message: "Now there's an even better one" alluding to Iyi Parti and its meaning (Iyi – Good).
Another example, the "young people" search displays the following result: "The age group forgotten by the government". The campaign also attacks Mr. Erdogan's disproportionate presidential palace or a famous singer who has supported him, describing the former as a "1,150 room bargain palace".
This process, which combines corrosive humour and Internet proficiency, has provoked many reactions on social networks, a space in which Mrs Aksener's party is particularly involved in a context of very unbalanced media coverage. And this because her "election speeches are rarely broadcast on the mainstream media as well as on the state run TRT television", firstpost.com reports.
Meral Aksener making selfies in the crowd
According to the site, "The AKP is also very active on social media, networks with critics accusing the party of recruiting 'trolls' to give Erdogan's opponents a tough time."
The release of cartoonist Nuri Kurtcebe
Thanks to Aksener's Google campaign, 69-year-old cartoonist Nuri Kurtcebe who had been sentenced to serve a 14-month jail term because of a piece of his work he had published, is now released.
A Turkish court ordered the conditional and on probation release of Kurtcebe, on Tuesday.
"He was detained and sent to prison after security forces found him on a bus traveling in the northwestern Turkish city of Yalova", thenational.ae reads.
He was handed the imprisonment ruling last year for a number of caricatures he drew in 2015.
President Recep Tayyip Erdogan (L), Cartoonist Nuri Kurtcebe (R)
"His daily drawings were published in the Aydinlik newspaper. His cartoons were also featured in Hurriyet and opposition Cumhuriyet newspapers as well as satirical magazine Girgir."
The elections of 24 June are particularly important as they will mark the entry into force of most of the President's power-building measures adopted in a constitutional referendum last year…. / IBNA