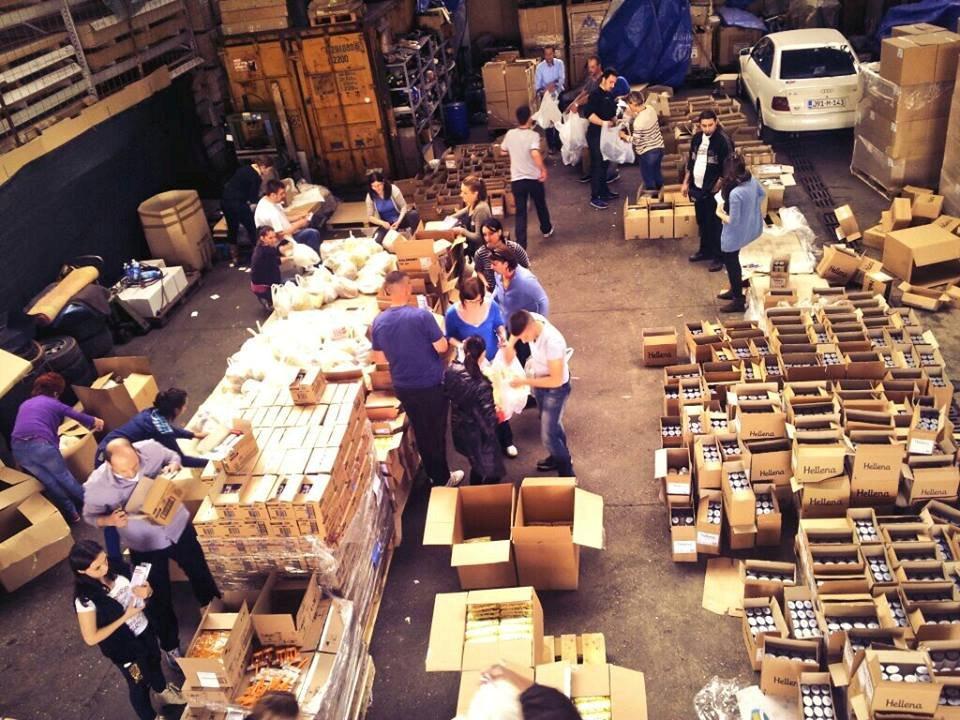 By Liljana Meshaj – Sarajevo
Humanitarian actions and assistance is taking place from all the sides in B&H, from inside and from outside since the catastrophic situation due to floods has occurred in this country. The solidarity of people is even greater when a difficult situation occurs. This is very obvious last week and this week in B&H. People, companies, sport teams, organizations, individuals and others are donating clothes, food, water, money, hygiene items and all what is needed for vulnerable people of areas affected by floods.
Moreover, people are not only donating material assistance but they are offering themselves to help in cleaning areas affected by floods, now that the situation has slightly improved and the water has withdrawn and those areas have remained very polluted. Hundreds of volunteers and students are every day going from one city to another to help clean the polluted areas.
Red Cross in B&H has several centres in cities, where citizens can go and donate. Then all donations are distributed in accordance to needs.
Nevertheless, B&H people are not alone. Since the first day that the floods hit the country international help started to come from all sides. Since 15 May, the EU Civil Protection Mechanism was activated to help the authorities of B&H in their relief efforts. So far 21 EU member states – Austria, Bulgaria, Belgium, Croatia, the Czech Republic, Denmark, Estonia, France, Hungary, Italy, Lithuania, Latvia, the Netherlands, Luxembourg, Germany, Poland, Romania, Slovenia, Slovakia, Sweden, and the UK – have offered assistance that is already being put into use or is underway.
The assistance is comprised of direct financial donations, as well as various technical equipment (helicopters, boats, pumps, tents, sandbags etc.), food and water and manpower with over 130 relief workers currently on the ground. An EU Civil Protection Team arrived in Bosnia and Herzegovina on 18 May to provide support and assistance to the local authorities and make assessments.
Also, the government of USA is operating with B&H institutions and B&H Red Cross to deliver the humanitarian help to the most vulnerable population, announced the USA Embassy in Sarajevo. The USA government allocated 50.000 dollars for the purchase of necessary supplies that have been identified by the B&H Ministry of Security and B&H Red Cross, including 13 motor boats for evacuation of residents from the areas affected by floods.
OSCE Secretary General Lamberto Zannier authorized 30.000 euros from the Organisation's Charity Fund for immediate help to the msot affected in response to severe flooding accross B&H. The financial assistance will be delivered through the OSCE Mission in B&H.
Many more countries such as Turkey, Azerbaijan, neighbouring countries and other countries are involved in assisting the situation in B&H.
A great help is coming from B&H Diaspora and everyday trucks from abroad enter B&H boarder with the donations.
The situation is getting better with the help not missing from B&H citizens, local authorities B&H Diaspora and international assistance.