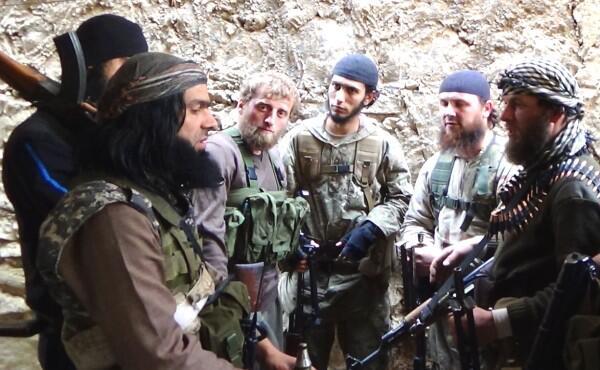 Albania is ninth on the black list of the 10 countries which have supplied the largest number of fighters to IS per population. The situation appears more serious in Kosovo, suggests the UN report that ranks Kosovo fourth among the 26 supplying countries
Tirana, 16 June 2015/Independent Balkan News Agency
By Edison Kurani
A report made public by the United Nations Organization reveals that there are around 400 Albanians who fight under the black flag of the Islamic State.
Based on the report, in the Balkan, Kosovo, Bosnia and Herzegovina and Albania are the three countries that have supplied most of the fighters among the ten countries who have sent the largest number of people to Syria and Iraq per population.
The latest report of the United Nations says that the sudden growth of the number of people ranked on the side of IS is a cause of concern.
As opposed to September last year, when there were around 15 thousand foreign fighters, at the end of May this year, the figure of foreign citizens who fight for the creation of the Caliphat is 25 thousand, increasing this figure by 71% in the past 8 months.
What needs to be stressed is the fact that IS has been joined by citizens from developed EU countries, including Nordic countries.
The ranking of Albania and Kosovo
Based on the population and the number of radical fighters, Albania is ranked ninth in the Top Ten of the 26 countries which have supplied with fighters.
The UN report says that Albania is ranked higher than even countries with a strong Muslim majority such as Morocco, Turkey or Kuwait.
The situation is serious even in Kosovo, the UN report suggests.
Lavderim Muhaxheri friends have ranked Kosovo fourth in the world as far as the countries who have joined IS compared to its population, with around 232 fighters.
Besides the alert for a high number of extremists per population, another cause for concern is the increase in the number of radical elements in the country.
The high participation of citizens from Albania, Kosovo and FYROM in the ranks of the Islamic State, has also brought an added threat for terrorist acts.
Yesterday, Kosovo's secret services published information on several potential terrorist acts in Kosovo and FYROM, ordered by Albanians of these regions. /ibna/