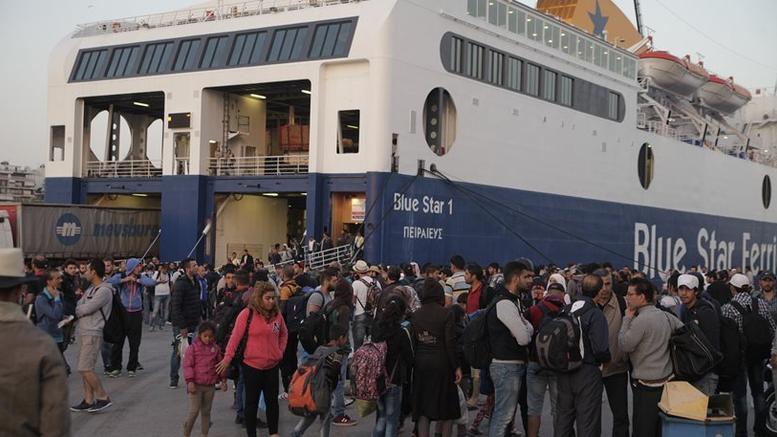 Athens, March 25, 2016/Independent Balkan News Agency
By Spiros Sideris
The European Union considers responsible for the "humanitarian crisis taking place in the port of Piraeus", the organisation Human Rights Watch in a statement, saying that the suffering of thousands of people "occurs with the seal of EU leaders".
An echelon of the Watch visited the port of Piraeus from March 8-22 and interviewed asylum seekers and immigrants.
According to the oganisation, there are women who sleep with their children in their arms, for fear of being kidnaped,  the showers and toilets are inadequate, people sleep in tents, on the road or next to each other in the port areas.
The operation of the makeshift structures in the port is almost exclusively based on solidarity, said the Observatory, as there is no visible government presence, either as staff or as a support, while medical care is provided almost entirely by volunteer groups.
The organization said that authorities with the help of the army "open one reception center after another, but are struggling to find structures that would temporarily house the arrivals from the islands and refugees already in the port of Piraeus".
According to UNHCR, with the structures it has now, Greece can accommodate 36 910 asylum seekers, but about 50,000 people are located on the islands and the mainland.
Although the EU recently announced the relocation of 6,000 asylum seekers each month, the Observatory, including information from the Greek Asylum Service, expresses concern that the practice of relocation progresses very slowly.
It also notes, that echelons of the European Support Office on Asylum (EASO) have since March 15 stopped coming to the port of Piraeus, because, as an officer of the Service told the people of the Observatory, of the growing number of resettlement requests.
The Centre joins with other organizations opposing the EU-Turkey Agreement of March 18, saying it reinforces the uncertainty of refugees as "Turkey is not a safe country, while the right to asylum is being trampled and the EU ban for mass deportations is being lifted".
The statement concludes saying that the Greek authorities with EU assistance should urgently engage in providing hospitality places for asylum seekers and immigrants, offering a satisfactory and safe living environment.
Furthermore, underlines the Observatory, European countries must fulfill the commitments they have agreed and not leave Greece to bear the entire burden alone.