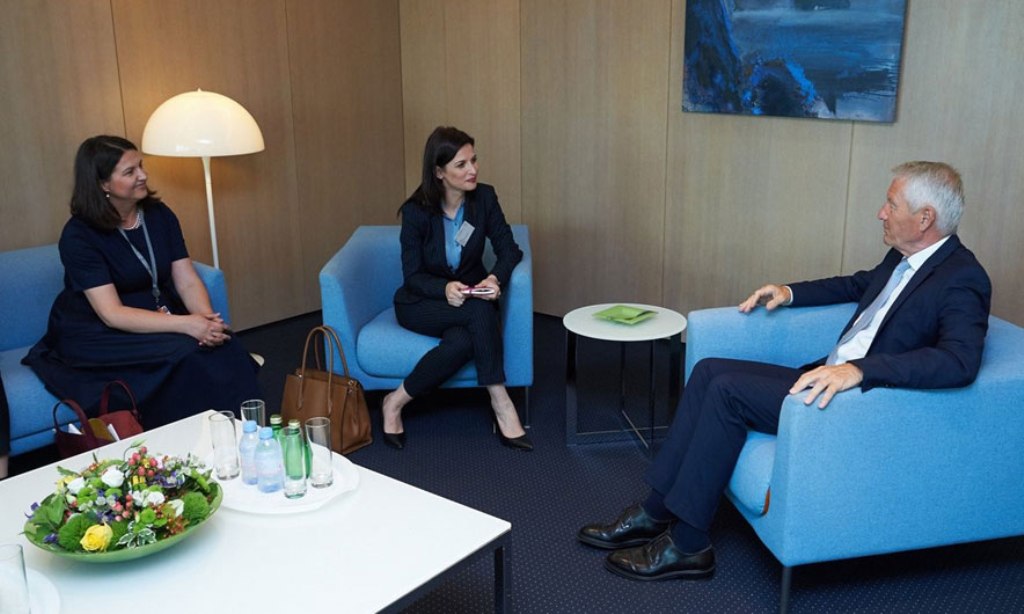 The reform in the judiciary system is important for the effective application of the European Human Rights Convention in the national justice system.
This was stressed during a meeting that the Albanian minister of Justice, Etilda Gjonah had with the president of the European Court of Human Rights, Guido Raimondi.
During this meeting, the Albanian minister has been offered full support for the implementation of the judiciary reform and the strengthening of the rule of law. Mr. Raimondi also stressed the importance of the judiciary reform in restoring public's trust on the judicial system.
On the other hand, president Raimondi also praised Albania's support in ratifying Protocol 16 of the European Convention on Human Rights which contributes for better cooperation between the European Court of Human Rights and national courts. /ibna/