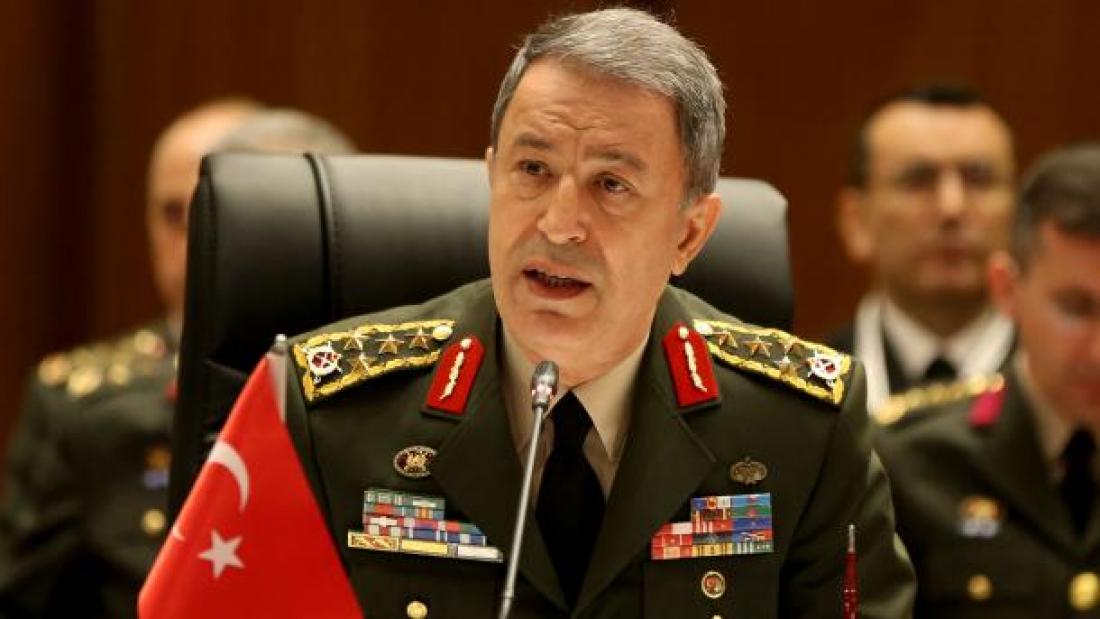 Turkish Army Chief of the General Staff, Hulusi Akar, in a speech he made to officers of the Turkish frigate he visited sent a message to Greece and Cyprus.
"While we are conducting operations in Afrin and in south-eastern Turkey, we can operate elsewhere. If there is a need for duty in the Aegean and the Mediterranean for our nation and our country we will do it without hesitation. Let no one make wrong calculations", adding that on the part of Turkey, "every effort is made to make the Aegean Sea a sea of ​​peace, friendship and co-operation, as long as international law is respected".
Moreover, information from the Turkish secret services that Turkish nationals might have attempted to assassinate Turkish President Tayyip Erdogan in Bosnia and Herzegovina has mobilized the Turkish security forces.
The information of the alleged planned attack was revealed the day before Erdogan's visit to Bosnia. The information was given to the Turkish intelligence services by the counter-intelligence of fYROMacedonia, which was received by Turks living in the country.
Turkish Deputy Prime Minister, Bekir Bozdag, wrote in his Twitter account that "we know there are some circles who worry because we have such a strong leader and that's why they want to assassinate him, however, our President is not someone who will be intimidated from such threats to change policy, and those who have not understood this yet are fools".
"I have learned this news and this is why I am here. The news came from our Information Services. That is why I am here, because as such threats can not stir us from our course; and we continue", Erdogan said.
Erdogan visited Bosnia and Herzegovina to hold his presidential rally to Turkish expatriates. In the June 24 elections, 3 million Turkish voters living abroad have the right to vote and will vote in 61 countries in 123 Turkey embassies and consulates abroad.
The Turkish president, after promising various facilitations to the Turks, reported that 6 million Turks live in Europe, while in North Africa and the Middle East there are 20 million people of Turkish origin. "From West Thrace to Eastern Europe, live their lives our brothers and sisters, whom we left there about a century ago", he said.
Latest Opinion Poll does not give victory from the first round to Erdogan
A poll by SONAR showed that in the first round of presidential elections Recep Tayyip Erdogan as a candidate for president will receive 42% of the vote. The poll shows Muhammer Indée in second place with 21.9% followed by Meral Aksener with 21%, Selahattin Demirtas with 11%, Temel Karamollaoglu with 2.1% and Dogu Perincek with 2%. Erdogan aims to win in the first round with 51% or more, so as to avoid going in the second round, where Aksener has revealed she will back Indée./IBNA