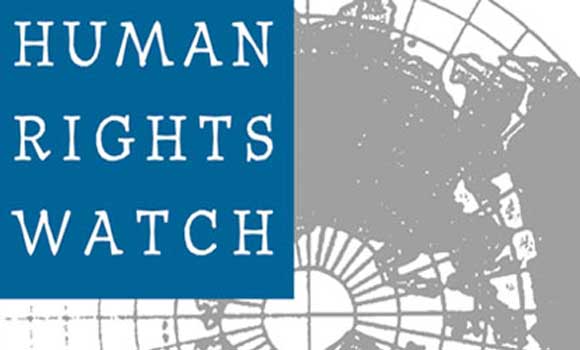 Pristina, April 14, 2014/Independent Balkan News Agency
By Elton Tota
Human Rights Watch (HRW) organization is demanding the creation of a special court (Tribunal) to deliberate war crime charges relating to Kosovo Liberation Army (KLA).
HRW has released a report which talks about the latest developments in Kosovo and which focuses on the establishment of the Tribunal on KLA.
Through this report, HRW also demands the mandate of EU mission, EULEX to be extended.
The most important part of the report is the one which states that "Key politicians of Kosovo will be amid the potential defendants".
The report underlines that, "The parliament of Kosovo must approve the creation of a Special Court based outside of Kosovo for the serious accusations concerning crimes taken place during and after the war 1998-1999".
The report adds that parliament must also "extend the mandate of the international mission, EULEX, in order for this mission to continue and investigate the serious and politically serious allegations for crimes in Kosovo".
"Parliament must vote in favor of both issues in order to show that it seriously takes the rule of law and that it's determined to make justice for serious offenses", says Lotte Leicht, directress for the European union at Human Rights Watch.
Such cases will be investigated and tried by the Special Court. These cases relate to war crimes, terrorism, organized crime and serious corruption, states the report of Human Rights Watch.
The report also mentions the alleged traffic of organs, based on the accusations launched by Dick Marty. The report assesses that the victims are Serbs and members of the Roma community in Kosovo.
According to HRW, the special court must not be based in Kosovo, because "in spite of the general progress, the judicial system remains weak and is not safe for judges and prosecutors".
"Kosovo has made a lot of progress in these 15 years after the war. But, when international judges in Kosovo say that the judicial system there is not ready to face with sensitive political cases, parliament of Kosovo must heed them and act in the best interest of the people of Kosovo", said Lochte.
"The creation of this court outside Kosovo is necessary for the integrity and credibility of the process. Knowing that many witnesses have received life threats and have been eliminated in the past, nobody would be willing to testify in Kosovo", said Lochte.
The Special Court would base its inquiries on the investigation of the special Task Force which for months has been dealing with this issue. This Task Force is at  the final stage of its inquiries. According to this report, the Special Court will start to try the first cases in summer of this year. /ibna/