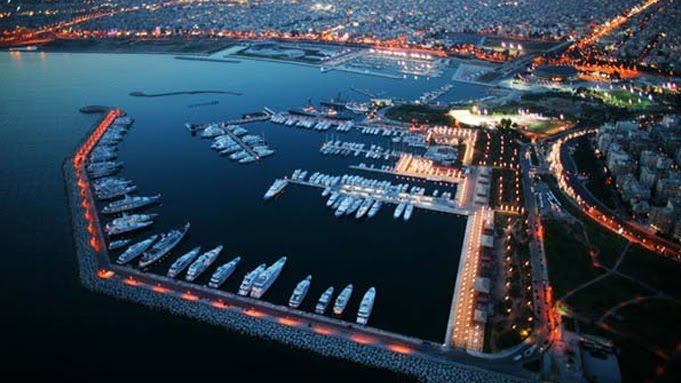 By Spiros Sideris – Athens
The carrying out of 16 tenders until next February that will yield long-term revenue of EUR 1.5 billion euros promised yesterday the administration of the Hellenic Republic Asset Development Fund (HRADF) to the troika. The meeting among key members of the troika and the administration of HRADF was held in a good climate, since the troika is aware of the problems identified in the privatisation programme.
As regards with the privatisation tenders that the HDRAF administration promised to complete within the next five months, among the known privatization are PPA OLTH, regional airports, TRAINOSE EESSTY, marinas etc.
These are tenders that are in the process of being awarded in recent months, without however having set final dates for the submission of binding offers, with few exceptions.
Sources close to HRADF reported yesterday that in the meeting they there was no discussion on the objectives of revenue and/or revision of the privatization program. Although the issue is of great interest in regard to the discussions carried out by the government for its exit from the surveillance of the Memorandum, however the european partners reportedly keep a low profile, despite the achievements of goals at lower levels. This reluctance stems both from the observed limited investor interest and the sub-problems of the privatisations in the country.
The troika pointed to the legal problems facing the "Elliniko" case, as well as a number of other privatizations, in addition to the satisfaction of the prerequisites from the Greek government.
The most mature privatisations that can be completed within the next 5-6 months are those of the regional airports, the PPA and secondarily of the OLTH and marinas. Also, it is expected that in the coming weeks the sale of certain properties, both in Greece and abroad, will be completed. The investment interest in TRAINOSE appears to have been agreed with the Russian side, the completion of which, however, has allegedly been put on hold due to the sanctions of the West to Russia and the high debt of the company, as stated to IBNA the President of Russian Railways Vladimir Yakinin.
However, everything indicates that the goal of the concentration of 9.6 billion euros by the end of 2016 is now considered unattainable. The HRADF is supposed to receive privatisation revenue totaling 5 billion euros, but so far only ​​three of them have been deposited. It must therefore collect about 5.5 billion euros within the next two years. This year, revenue is expected to be limited to approximately 600 million euros, from the 1.5 billion euros that was the last common goal of the greek government and the troika.