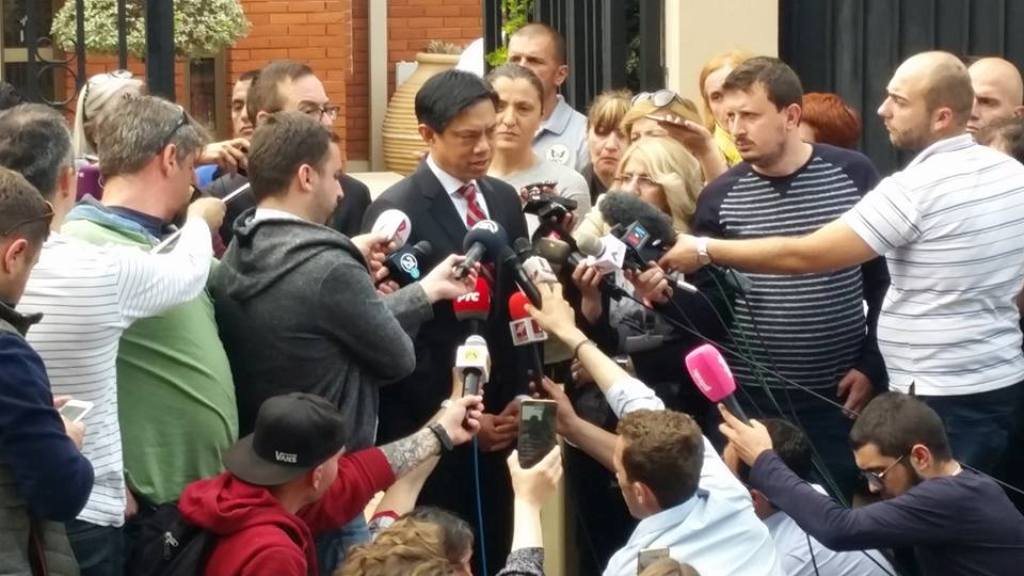 Deputy Assistant Secretary of State, Brian Hoyt Yee has held a meeting with political leaders and state officials in Skopje, where he has stressed that time has come for the formation of the new government, which will work for the reforms and for a solution to the political crisis. According to him, all issues relating to the program of the new government must be debated in Parliament.
"Unfortunately, political leaders were not able to form a government after the elections, which have been acknowledged by the international community. The fact that MPs were attacked in such way in the recent incidents is a real cause for concern", Hoyt Yee said.
He demanded for authorities to investigate on the attacks and for all responsible people to be brought to justice.
Hoyt Yee underlined that it is important for political leaders to find a way for the majority in Parliament to elect a new government, which will work for the reforms in the country. He also reiterated the decision of the USA to work with the new Assembly Speaker, Talat Xhaferi. "This process must be given a chance in order for the government to be formed", said the senior US official, who during his two day visit to Skopje, met with leaders of parliamentary parties, with president George Ivanov and the new Assembly Speaker, Talat Xhaferi. /balkaneu.com/