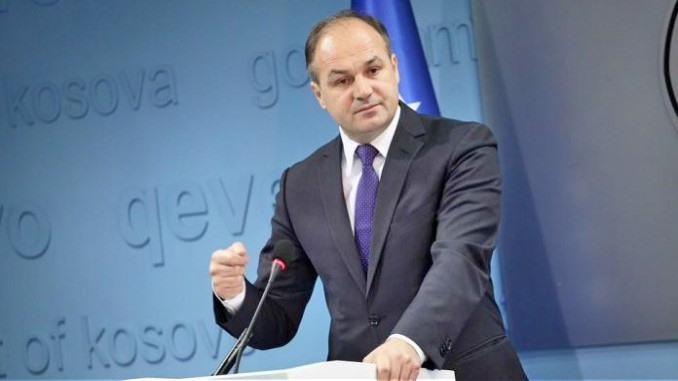 Deputy Prime Minister Enver Hoxhaj has reacted to the release of a Serb convicted of crimes against Albanians, who has been found guilty of killing 14 civilians in Kosovo, including seven children.
Hoxhaj has said that Serbia is still making fun of the war victims in Kosovo and the release of the Serbian criminal is evidence of that.
Miodrag Solaja was convicted of killing 14 civilians during the 1998-1999 war in Kosovo, including seven children executed in the backyard of a house.
He was released last month, three years before completing his sentence.
"Serbia is constantly making fun of war victims! He has done this in Bosnia and is continuing to do so with Kosovo!
These days in Serbia, the person who was charged and convicted of killing 14 Albanian civilians in Kosovo was released from prison three years before the end of his sentence. Five children were rescued from the crime, including Saranda Bogujevci. The release of the Serbian criminal is evidence that Serbia is still playing with everyone's nerves on all planes, even the military one, "Hoxhaj wrote./ibna