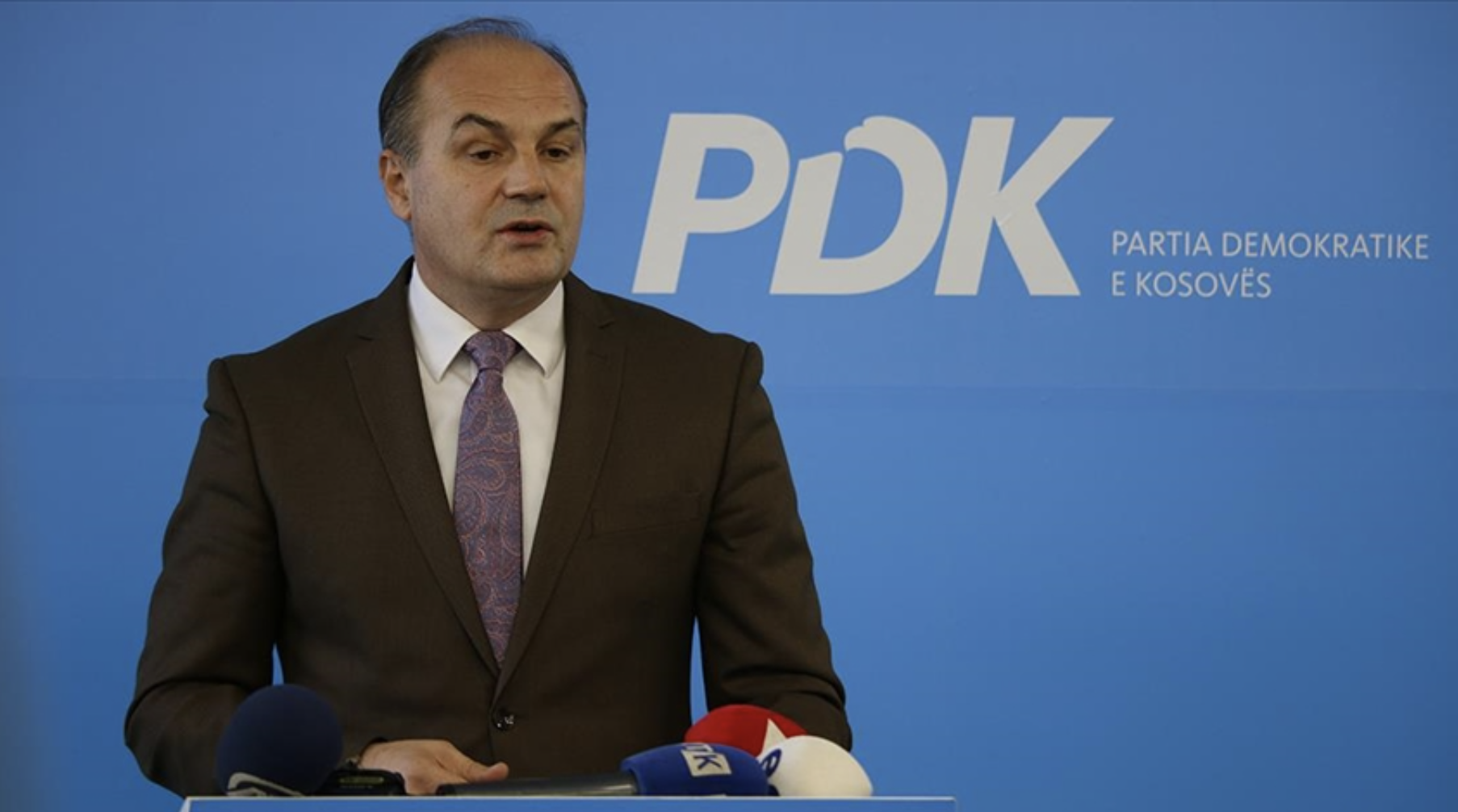 PDK leader Enver Hoxhaj said the leading party supported the establishment of state institutions.
He said the creation of these institutions should not endanger democracy in Kosovo and threaten the separation of powers.
The control of powers, he explains, should not be exercised by a party, referring to Osmani's candidacy for the post of President in Kosovo. He went on to underline that presidential candidate Vjosa Osmani is a divisive figure.
"We have many reasons to not support Osmani as president. She was a divisive and by no means unifying figure. She has grown her image with a divisive spirit. She is a party candidate. The Vetëvendosje Movement (LVV) did not seek the consent of the parties, either before or after the elections. In the history of this institution, she is the first one to use the office to create political parties," he said.
He stressed that Osmani is under Kurti's command and will serve his interests.
Finally, Hoxhaj said he has no nationalist culture. /ibna