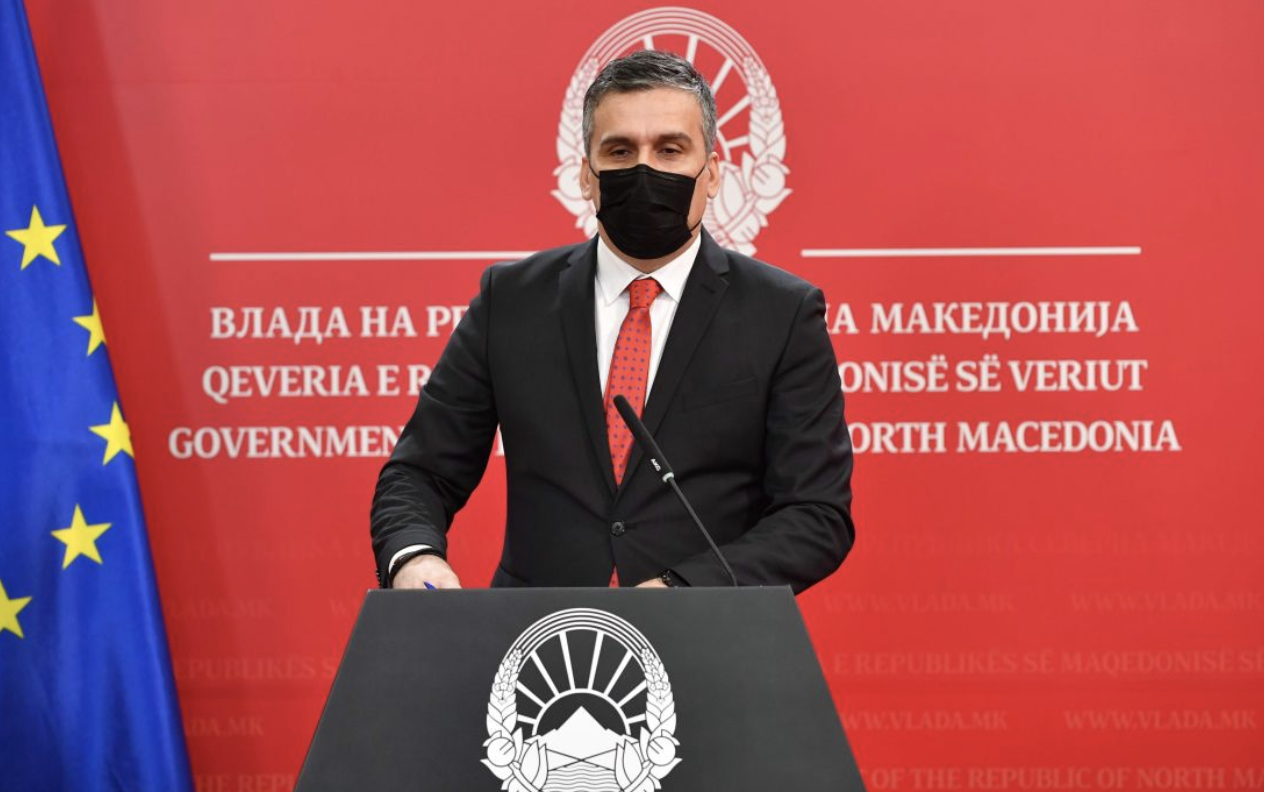 The government of North Macedonia has committed to implement the Prespa Accord, which paved the way for the country's accession to NATO and the EU, government spokesman Muhamet Hoxha said at a regular news conference on Wednesday.
"There are two parts to this Agreement, the Macedonian and the Greek, and they focus on all the obligations arising from such an agreement. The appropriate Commission has been set up within the two governments. The committee responsible is working during this year; once they have an agreement or have common conclusions about it, the public will be informed. But there are no problems to the whole process; we have communication between the two governments, between the two committees; we have no obstacles, the communication is stable. "We hope to have an agreement soon on all open issues", Hoxha said.
Answering a question from a journalist, Hoxha's spokesman stressed that the government of the Republic of North Macedonia does not want to comment on media articles.
"With the Prespa Agreement, as well as the Good Neighbourliness and Friendship Agreement with the Republic of Bulgaria, we have shown that our goal is good relations with our neighbours, as one of the conditions for EU membership. We expect continued support from our neighbors who are members of the EU, to support our faster accession", Hoxha said.
In addition, Muhamet Hoxha informed about the decisions of the government meeting, where the focus was on the National Vaccination Plan for COVID-19 in North Macedonia. The vaccination in the country will take place in three phases in which different categories of citizens are covered. The phases will be in accordance with the initial quantities of vaccines available and the priority risk vaccination groups. Priority is given to three main groups in order to ensure the functioning of the health system, to protect those most at risk of disease, complications and death, and to maintain vital infrastructure services.
The government spokesman referred to the decisions on the restart of the economy, which are extremely important for the state, as well as for a better standard of living for the citizens and informed that for this purpose the government has adopted the economic reform program 2021 – 2023, which will be submitted to the European Commission by the end of this week. To this end, a plan has been drawn up to implement a set of structural reforms with pre-determined steps that should encourage long-term and sustainable economic growth to improve the quality of life of all citizens./ibna