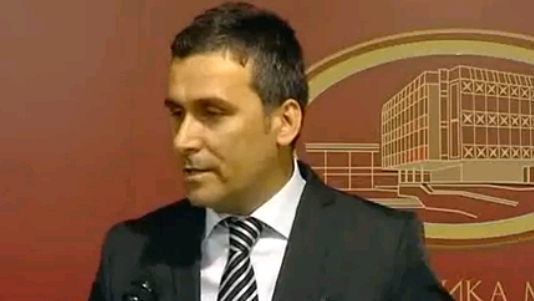 Skopje, May 3, 2013-The spokesman of the FYRO Macedonia government, Muhamet Hoxha has rejected rumors according to which there will soon be changes within the government. In the recent days, a part of the media reported that the parties of the governing coalition VMRO-DPMNE of Prime Minister Nikola Gruevsi and BDI of Ali Ahmeti are planning the reconstitution of the government cabinet after the local government elections.
The spokesman of the government, Muhamet Hoxha declared that there will be no changes in the government and that the two parties are happy with the work of the current ministers.
"No major changes are expected in the government cabinet and in other levels of the central power. During the last meeting of the government, there has been only one appointment of a new director of the government Agency for the Management of Seized Goods and no other changes are expected at the present", said spokesman Hoxha. According to him, the Albania party which is part of the coalition is monitoring the work of its representatives in the government and no changes have been planned for the time being.
The changes within the government happened before the March 25 local government elections, where the deputy Prime Minister for Euro Integration, Teuta Arifi, who was elected mayor of Tetovo, left her post, Nevzat Bejta left the Ministry of the Local Government, after winning the local government in Gostivar as a candidate of the BDI. After the elections there were also several changes of vice ministers. /ibna/