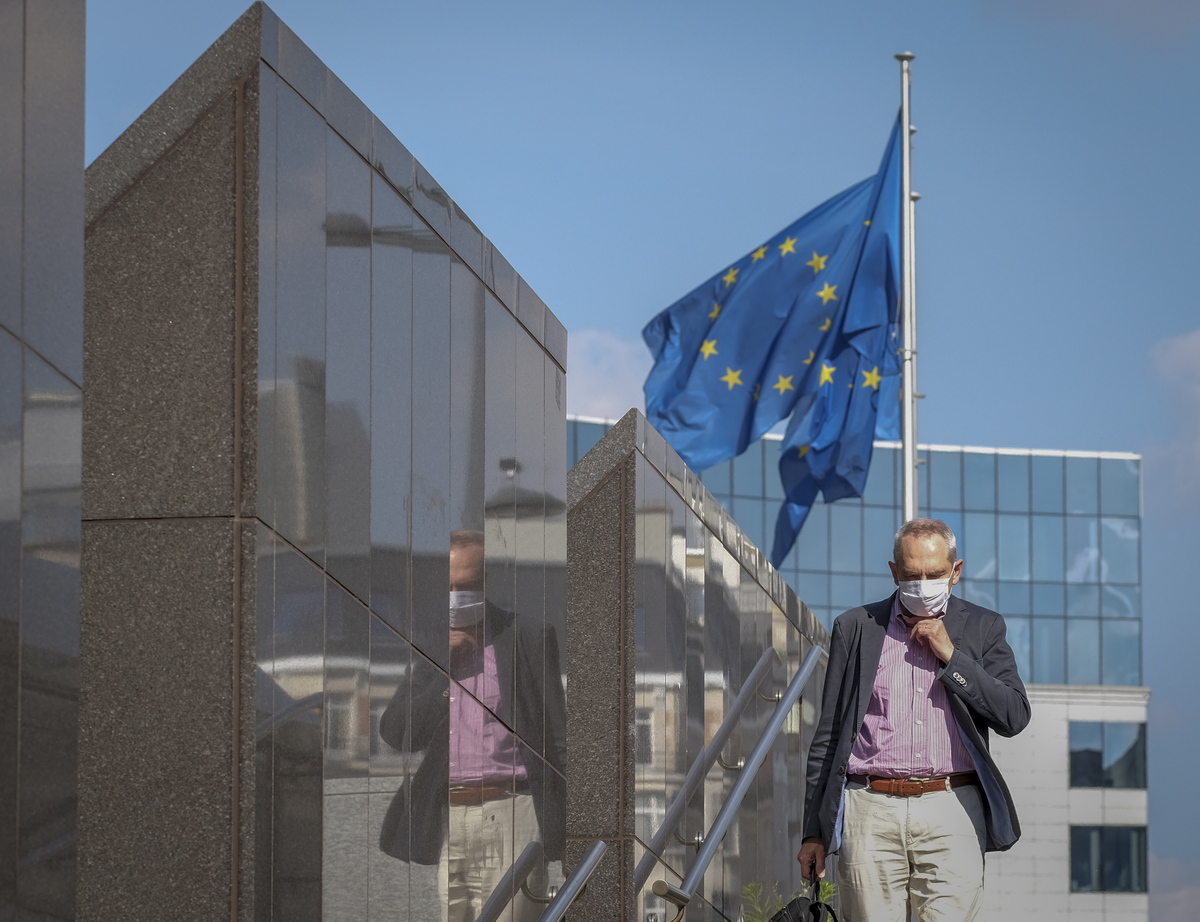 More measures are expected to accompany the 32 billion-euro package from the European Rehabilitation Fund in Greece. In essence, these funds will be directly linked to the enhanced supervision process.
As European Commission Vice President Valdis Dombrovskis explained in an interview with representatives of the European press in Brussels, among other things, he said that "we are not only talking about investments, but also about reforms, to strengthen the resilience and competitiveness of the economies of the member-states".
"In this tool, there is a stronger interconnection with reforms to address economic and social structural problems, and there is a stronger interconnection with the European semester, and the specific recommendations per country", he added.
Recommendations
This essentially means that through the Rehabilitation Fund and specifically the so-called "Rehabilitation and Resilience Mechanism" which will amount to a total of 560 billion euro (310 billion grants and 250 billion loans), an "old" idea has been implemented wihch had been much discussed at the Eurogroup, in order to give additional "incentives" for reforms to the countries, especially of the South.
To date, the Commission has been reviewing draft budgets and EU reform programs each year under the European Semester Coordination Procedure and has issued recommendations on their economies, but there is no real tool for enforcing them. So connecting the new funds with specific landmarks and releasing them in tranches will serve just that purpose.
Evaluations are coming
In the case of Greece, which is under post-memorandum supervision, the Commission's "recommendations" coincide with the regular evaluations of the institutions.
"For Greece," Valdis Dombrovskis said, "there is still increased oversight and it will obviously be a factor that needs to be taken into account, but it will be taken into account first and foremost by the Greek authorities in drawing up the recovery and durability plans".
Austerity
The Commission, moreover, emphasizes that the process of freeing up funds will in no way resemble the memoranda and the harsh conditions that accompanied them, but will be something completely new. In this innovation, it is more than certain that the "hard-liners" of Northern Europe will try to "squeeze in" as much austerity as they can, however, it is worth emphasizing that the Commission's key priorities in determining the direction of investment and reform should be on green and digital transition./ibna