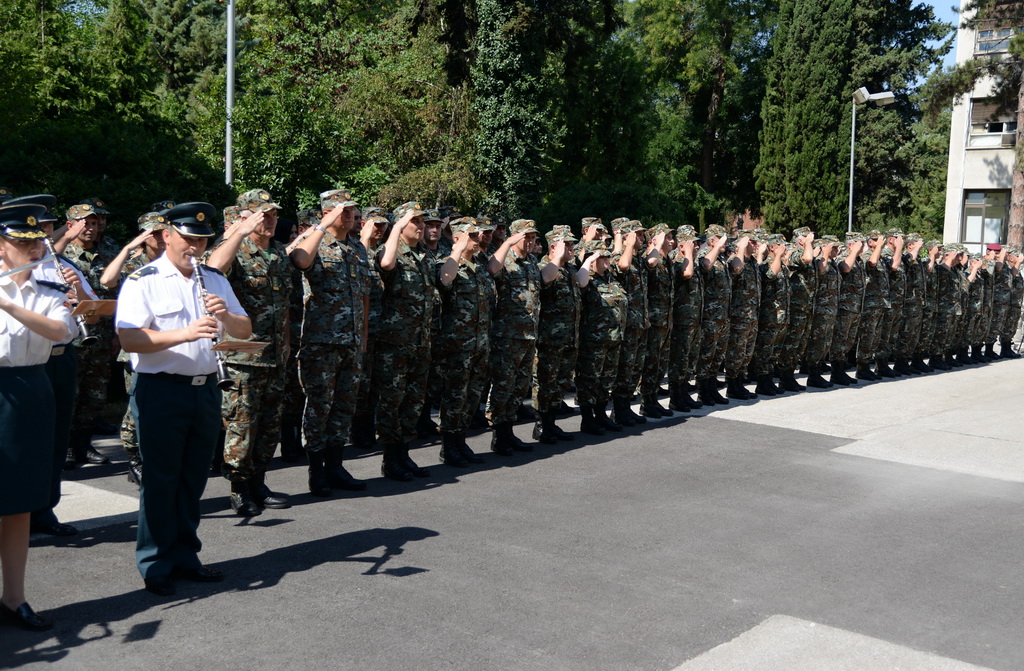 After many years, the number of Albanians who are involved in the country's army and the Ministry of Interior is still not as much as it should be due to a series of problems and discrimination.
This is the opinion of Ruzhdi Matoshi, head of the conference for the challenges that Albanians face in their representation in FYROM's defence system.
Matoshi says that Albanians are not represented in defence structures and that the state discriminates them.
"According to official statistics, the number of Albanian military officers only accounts for 11% of the total number. Of the 10 generals that the country has, only 1 of them is Albanian. Since it gained independence, Macedonia has only one Albanian military attaché in the military diplomacy. Meanwhile, there's also a low representation at the Ministry of Defence", Matoshi says.
Stevo Pendarovski, government coordinator for NATO says that there's a change in approach and that efforts are being made to have a higher representation of Albanians.
"Our government is different from the previous one. The representation of Albanians amounts to 16 or 17% and this has not changed in the past 10 years. I think that Zaev has a different approach as opposed to former PM Nikola Gruevski. Once the country's becomes part of NATO, this will change too", Pendarovski said. /ibna/