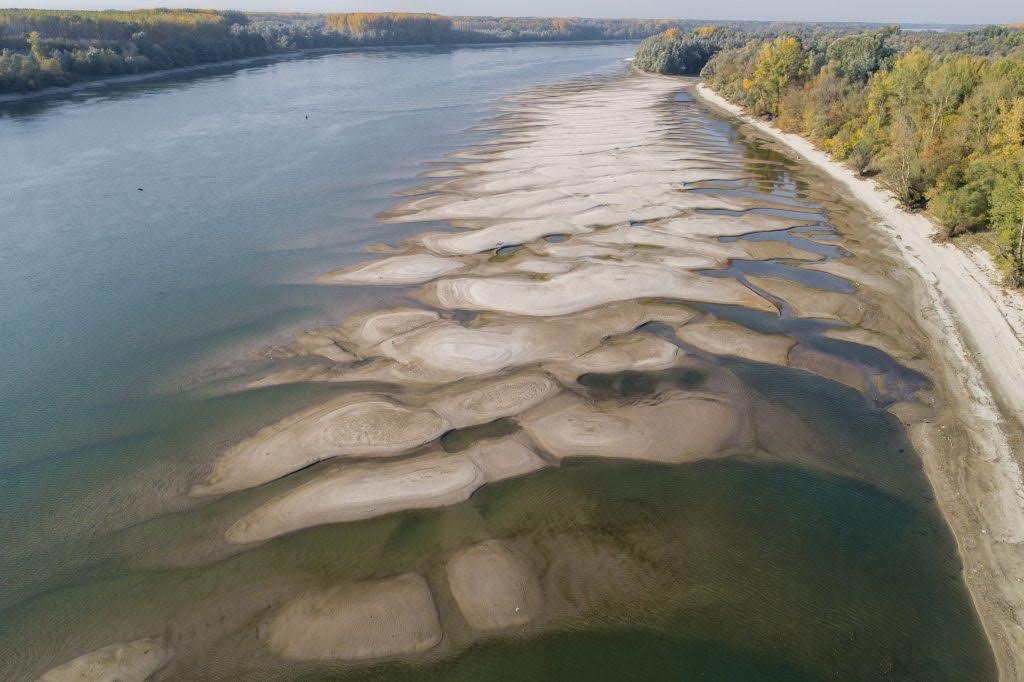 The lowest water levels of all time are of the river Danube Hungary due to the drought has already caused a series of problems, especially in shipping and tourism.
Locals fear even worse consequences due to meteorologists' forecast, who have said that rainfall is not to be expected in the coming days.
The absence of precipitation and the reduction of the Danube's flow can directly affect the energy sector, as it has an impact on the production of electricity in the Balkans because of the operation of hydroelectric plants.
Bulgaria, Romania, Serbia and Slovakia already face 'damages'. However, what is of greater concern is what the Danube itself reveals and what has come to the surface as a result of the subsided water level.
According to Greenpeace Hungary's non-governmental organisation, increased concentrations of toxic substances are identified in Budapest, especially at the site where the Oduba gas plant previously operated.
The magnitude of the burden on the environment and the health of the local community seems to overcome everything a person can imagine…
At the same time, a new report, published a few days ago with the signature of Laboratorium.hu on behalf of WESSLING Hungary Kft., shows that the Danube contains large amounts of micro-plastic per cubic meter of water.
On October 18, the 7th annual Forum of the European Strategy for the Danube Region took place in Sofia, Bulgaria with the participation of 14 state delegations.
The EU strategy and the countries involved aim at the economic growth through strengthening the tourism industry as, every year, the Danube has 125 million visitors.
But, shouldn't the burden be placed on avoiding the deterioration of the second largest river in Europe?… / ΙΒΝΑ