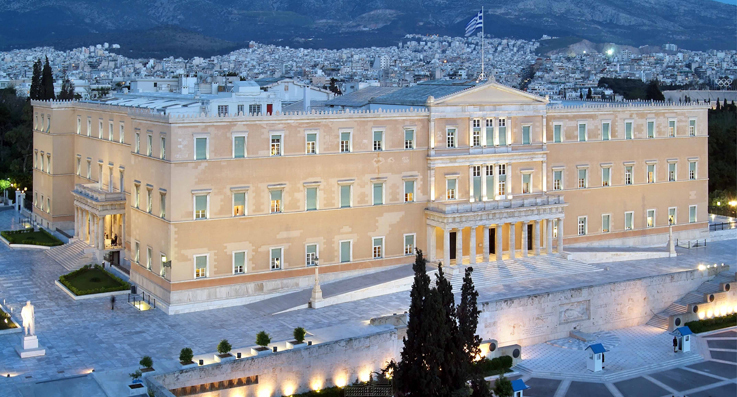 Athens, June 24, 2016/Independent Balkan News Agency
By Spiros Sideris
The formation of a subcommittee, which will discuss the impairment of debt with technical and political terms, proceeded the Economic Affairs Committee, during Thursday's meeting, which ratified the decision of the Council of the European Union, Euratom on the own resources system of the European Union.
Referring to the issue, the chairman of the Economic Affairs Committee, Makis Balaouras, said that since 2010 many institutions have raised the issue of the impairment of debt and the House can not be absent from the historical scene.
The subcommittee shall be composed of 21 MPs (10 from SYRIZA, 5 from ND and one Mp from every one of the remaining parties), as well as experts, and will utilize data from the Truth for the Public Debt Committee, which was established under former HOuse Speaker Zoe Konstantopoulou, as well as other material.
In favor of the recommendation of the Subcommittee stood the MPs Syriza and ANEL, while the opposition parties, although they did not disagree on the merits of the proposal, reserved to take a position after the written wording of the proposal and accused the House presidency of a surprise move. The Greek Communist Party voted against the recommendation of the subcommittee, noting that there is the Budget Office, and another committee will not contribute to anything.
On behalf of New Democracy, the secretary of its Parliamentary Group, Kostas Tsiaras, raised the issue of "serious parliamentary dysfunction" as the motion was announced without prior notification by the President of the House.
Along the same lines, Yannis Maniatis from the Democratic coalition, highlighted the need for more and better preparation and called for a briefing at the Conference of Presidents.
In favor of the proposal of Maniatis stood the Golden Dawn and the Union of Centrists. On behalf of The River, Spyros Danellis called for the procedural obstacles to be overcome.
The president of the Committee, having informed the parties that the proposal is an initiative of his own and the MPs of SYRIZA, after contact with the government, pledged that there will be a briefing by the House Speaker to the parties, from which will be asked to propose MPs to participate in the subcommittee.