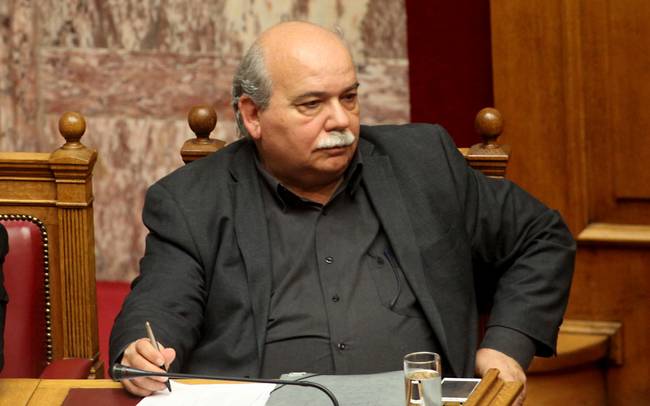 Athens, August 9, 2016/Independent Balkan News Agency
By Spiros Sideris
The contribution of the European Parliaments at the level of information exchange and their position on technical issues that may arise in the context of investigating the content and procedures for awarding transatlantic trade agreements, requests by his peers the president of the Greek Parliament, Nikos Voutsis.
Voutsis took the initiative to send a letter to the Presidents of the European Parliaments, with which he informs them on the establishment of the Special Committee of the Greek Parliament on the contents and procedures for the award of transatlantic trade agreements (TTIP, CETA, TISA).
The House Speaker informs them that the committee plans to issue an opinion on the provisional application of CETA, before the EU Council decision on the matter in October 2016 and stresses the importance of cooperation between the Parliaments on the issue.
At the same time, Voutsis expresses the will to establish a substantive dialogue, both between national states and with the European Parliament and the relevant bodies, with a view to the broadest possible information and monitoring of the negotiation process.
These agreements, which are under consultation, have raised many questions over their legality. Many organizations have opposed these agreements, while a number of EU countries have voiced their objections.