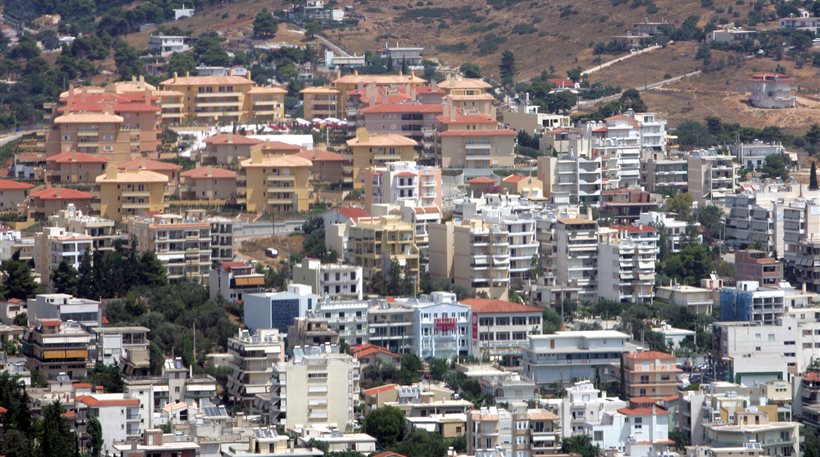 By Christos Meliopoulos – Nicosia
Cyprus finds itself towards the tag end of the ranking list with house price changes detailed in the international estate agent Knight Frank's Global House Price Index. The average house price in the island country has decreased by 5.3% in the twelve-month period between Q2 2012 and Q2 2013. Out of the 55 countries and territories included in the survey, only Croatia, Jersey Island, Spain, Hungary, the Netherlands and Greece have recorded a larger fall in prices.
The 6-month percentage change (Q4 2012 – Q2 2013) is -2.4%, of which -1.6% was recorded in the second quarter of the year.
House market analysts in Cyprus say that the decline in prices should be expected to become even steeper during the rest of the year and in 2014 as a consequence of the abrupt economic shock that the island has suffered. The house market usually reacts with a slight delay to the general economic reality. The same analysts also point out that the prices had already started falling due to the excessive supply in relation to the demand.
Falling prices at this point and at this level, some argue, is not necessarily a bad thing. Potential buyers may decide it is the right time to tap into whatever liquidity they have left and make their dream of ownership come true.
Others add that they can see another reason not to be completely disappointed with the seemingly disappointing figures. "If you see the chart, the house prices in countries such as the United Kingdom, China and Russia have been rising. Steadily in the case of China, a bit more hesitantly in the British case and almost beyond control in the Eastern European case. Nationals of these countries have always or at least recently started considering Cyprus as a place in the sun, perfect for a second or even for a main property. Now is Cyprus's chance to lure them," Andrew Pavlides, a real estate agent working with foreign buyers told IBNA.
But, Mr Pavlides and his colleagues admit things are far from rosy, especially if, as predicted, the fall continues. Liquidity and confidence run on pretty much empty tanks; money access is restricted and banks have stopped lending. So, falling prices are viewed by many as a crisis rather than an adjustment and an opportunity to get more people on the ownership ladder. Confidence is further corroded by the additional tax on real estate imposed by the government.
The new administration has taken measures to encourage property transactions, but the results, if any, are not expected to reach a satisfactory level until all capital movement restrictions are raised; and until Cypriots start seeing a light at the end of the tunnel of the financial crisis.
The Knight Frank index is compiled on a quarterly basis using official government statistics or central bank data where available and has been running since 2006.