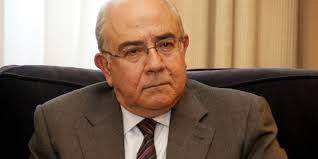 Nicosia, November 17, 2015/Independent Balkan News Agency
Cyprus House President Yiannakis Omirou has sent letters of condolences to the Presidents of the French National Assembly and the Senate Claude Bartolone and Gerard Larcher over the terrorist attacks in Paris on November 13.
"These odious acts, which unfortunately resulted in a large number of fatalities and injuries, many of whom in critical condition, increase the indignation and determination against the blind hatred and fanaticism," Omirou said speaking on behalf of the Cypriot MPs.
"In this threat which goes beyond all reason and measure, which is the spread of terrorism, we must raise a united front to defend our common values, freedom, democracy and the unconditional respect of inalienable rights of every citizen to life, dignity and security," Omirou adds.
The Cypriot House President also stresses that "our response to the chaos the jihadists are seeking to cause cannot be other than our joint action, with solidarity and cooperation to eliminate the root-causes, used by the jihadits as pretexts, for the sake of peace and stability in the world."
Concluding, Omirou notes that our thoughts turn to all those who so unjustly lost their lives and he conveyed his condolences and support to their families, as well as the French parliament and the French people.
Source: CNA