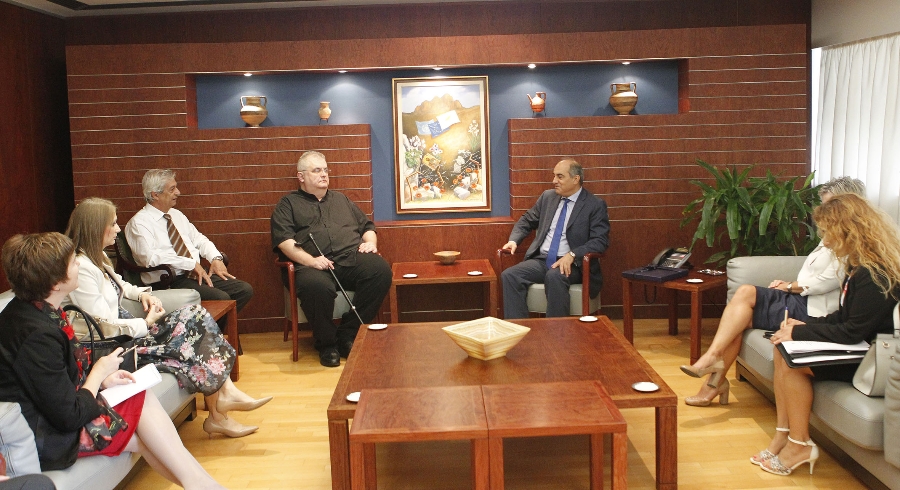 The President of the House of Repsresentatives, Demetris Syllouris, received on Tuesday, September 26, 2017, the President of the Committee for the EU integration of the National Assembly of Serbia, Nenad Canak, and committee members Elvira Kovácks and Biljana Patić Pilja, who are paying an official visit to Cyprus following an invitation addressed by the House of Representatives.
Welcoming the Serbian delegates, House President Syllouris praised the historical and cultural ties between the people of Cyprus and Serbia, and expressed his full support towards Serbian EU accession course. The House of Representatives is ready to provide expertise in the pre-accession harmonization work that is being carried out at the National Assembly of Serbia, he said.
On his part, the head of the Serbian delegation, Nenad Canak, thanked Cyprus for its stance.
The delegation was accompanied by the Ambassador of the Republic of Serbia in Cyprus, Mr Marco Blacojevic./IBNA
Photo: pio.gov.cy