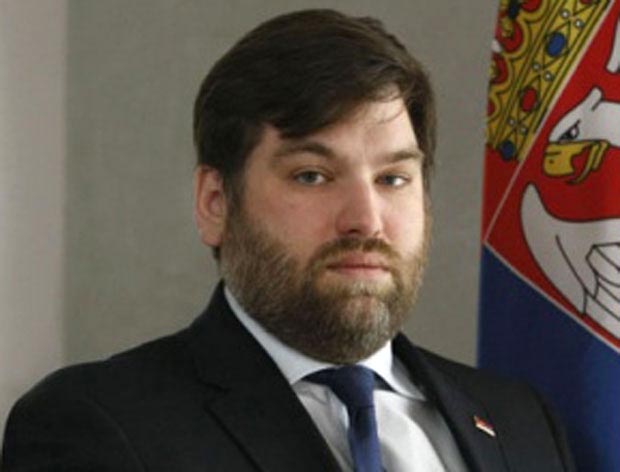 The President of the House of Representatives, Demetris Syllouris, received on July 25, 2017, the newly appointed Ambassador of Serbia to Cyprus, Marko Blagojevic.
During the meeting the two interlocutors praised the lasting and excellent ties the two countries and their parliaments enjoy; ties that are based on common principles and common commitment to international law, as the two high ranking officials said.
On his part, Mr Syllouris expressed willingness to work towards fostering the cooperation between Cyprus and Serbia, in order the close ties between the two Parliaments to be further promoted.
Ambassador Blagojevic on the other hand, expressed Serbia's gratitude to Cyprus's strong support to Serbia's issues of concern, inter alia, Serbia's European course. He also assured that during his term in the office, he will focus on further developing the already excellent ties Cyprus and Serbia enjoy, at the level of Government, Parliament and people./IBNA