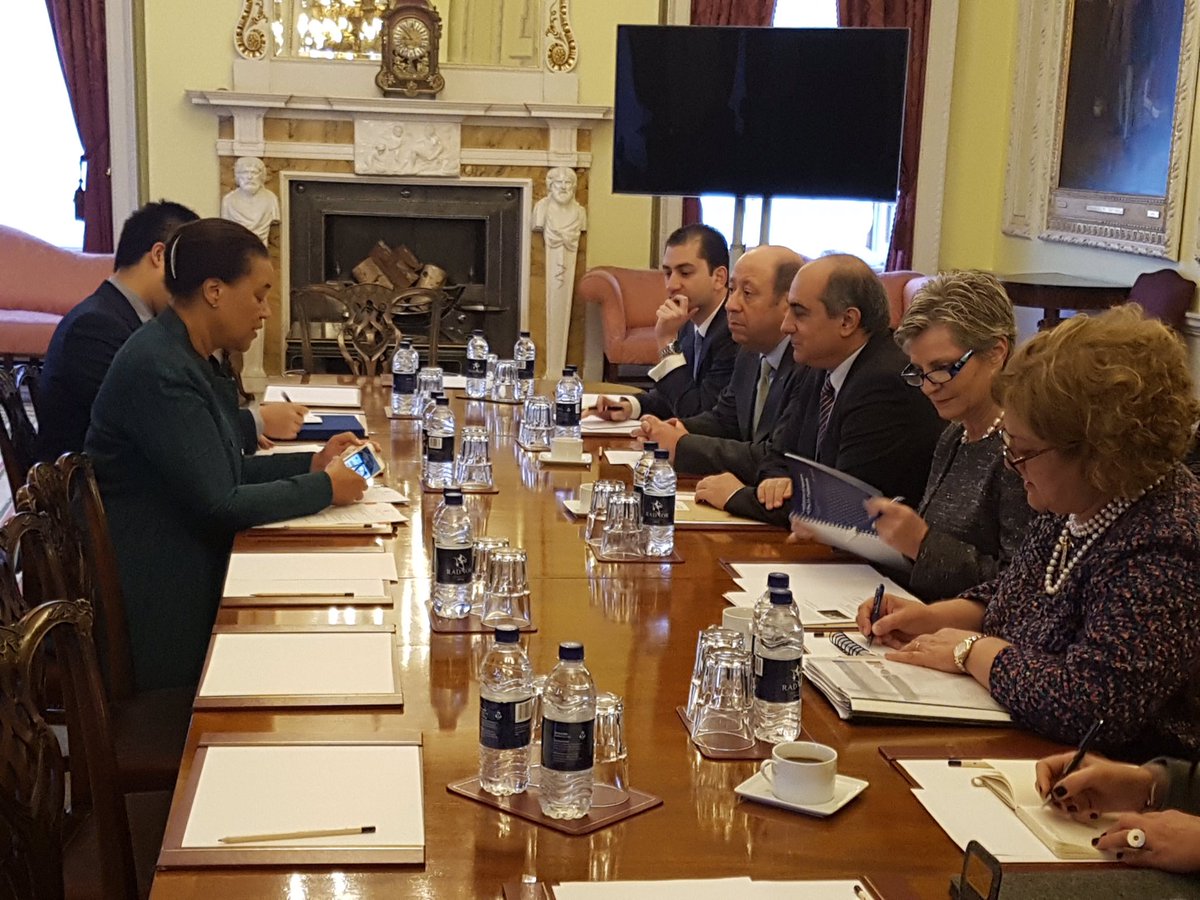 A visit to London by the President of the House of Representatives Dimitris Syllouris provided an opportunity for Cyprus to make the case for acting as a bridge between the UK and the EU in the post-Brexit era.
Mr Syllouris's all-encompassing three-day visit paid particular emphasis on the role of the Commonwealth. Once the UK has exited the EU, Cyprus and Malta will be left as the only two nations enjoying membership of both the EU and the 52-member Organisation.
"We have presented our initiative for enhancing the cooperation between the Commonwealth and the EU," said the House President following a cordial meeting with the Commonwealth's Secretary-General Baroness Scotland.
Given that London also aims to upgrade the international role of the Commonwealth, starting with the country leaders' summit which will be held in London next April, Cyprus's initiative has been extremely well received and seen as an additional way of keeping the UK close to the core of European planning.
Mr Syllouris elaborated on the issue and also explained that Cyprus wants not to antagonise but to collaborate with a post-Brexit UK during a candid roundtable discussion organised by Mischon de Reya and the Commonwealth Enterprise and Investment Council (CWEIC).
"Cyprus can be a complementary base for UK firms that want to avoid possible future obstacles in accessing the single market," Mr Syllouris told a selected audience of investors, entrepreneurs and business lawyers.
Lord Marland, Chairman of CWEIC expressed his satisfaction with the commitment that Cyprus demonstrates towards the Commonwealth, and praised the entrepreneurial activity in the island, saying that Cyprus is a very attractive investment destination.
Cyprus has embarked on a charm campaign in the UK ever since the Brexit referendum, strategically placing a claim on UK businesses that might look to leave London or search for an alternative operation base within the British-less EU.
As a potential investor observed, "Cyprus plays it smart; it's not presenting itself as a lurking hunter looking for Europe-starved companies, but as a European alter ego for those who would like a similar environment within the EU. It's not acting like Germany or even more so like France, but like a family member opening its home to a wandering cousin./IBNA