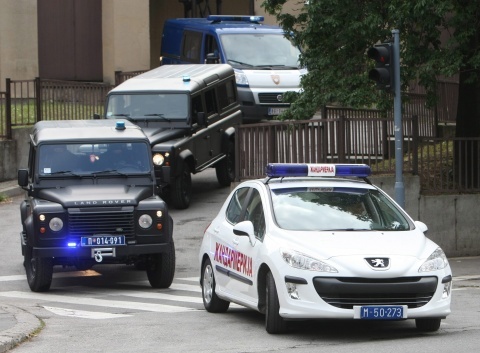 The Journalists' Association of Serbia has appealed on police and prosecution to urgently investigate circumstances under which the house of an journalist has been burned. The house of Milan Jovanovic, editor of the info website Zig Info from municipality of Grocka has been set on fire today at around 3 am.
According to the opposition Movement of Free Citizens (PSG), gunshots have been fired in front of the house, which was burned by Molotov a cocktail; the aim was, PSG stated, to prevent Jovanovic and his wife from leaving the burning house. Jovanovic is, PSG said, the head of the movement in Grocka. He and his wife have escaped the fire.
Zeljko Matorcevic, another Zig Info journalist, said that both he and Jovanovic had on many occations informed the prosecution office in Belgrade about the threats they have been receiving; he added that they were never informed if an investigation had been launched. Matorcevic said that he was beaten in October, after reporting about the municipality's activities regarding the gasification.
Matorcevic said that the perpetrators arrived with two cars in front of the Jovanovic's house, throwing two Molotov cocktails. Jovanovic's garage and automobile have also been set on fire and subsequently destroyed.
"We had phone conversation after he left the hospital. He and his wife have lost everything in the arson. He even had to borrow trousers from his neighbor".
Speaking about the threats, Matorcevic said that he and Jovanovic received threats in July, after their reports on alleged wrongdoings in municipality have been published. "We have informed prosecution office, but did not get any reaction so far"./IBNA