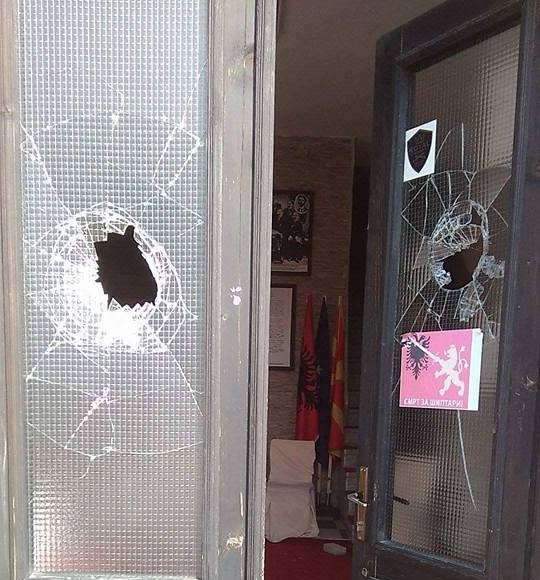 The House of the Alphabet Congress in Manastir has been desecrated by people who are yet to be identified. The incident has taken place early this morning.
The perpetrators have destroyed the door of the building and have written messages on the wall encouraging for nationalist violence: "Death to Albanians!".
This incident comes today when the 108th anniversary of the Albanian Alphabet is being commemorated, a day which is a state holiday for Albanians in FYROM.
The head of the Alphabet's Museum in Manastir, Nuer Arsllani told IBNA that this incident has been perpetrated by groups of vandals who want to encourage violence in this national holiday for Albanians.
"We want authorities to shed light on this incident, which aims at ruining this day of festivities for Albanians", Arsllani said.
Different manifestations filled with cultural and artistic activities will be held today in Manastir. /balkaneu.com/