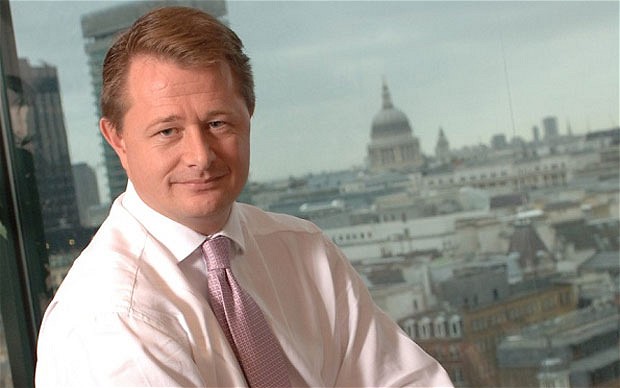 By Thanasis Gavos – London
The appointment of John Hourican to the post of the Bank of Cyprus chief executive was described in the UK as a "surprise comeback".
The 43 year old Irish banker left Royal Bank of Scotland following the bank's involvement in the LIBOR manipulation scandal. The high flyer, so-called "casino banker" had joined RBS in 1997 and had become head of the investment banking arm in October 2008 (until February 2013).
Although he was not accused of any misconduct, he acknowledged that resigning was the best way to leave the bank be in its new future and also "to satisfy demand from politicians and regulators".
At the time of his resignation the British tabloid press reported that "although there was no evidence that Mr Hourican knew about the scandal, traders were understood to have brazenly rigged rates on his watch."
That experience, for some disgraceful, for others dignifying, has taught Mr Hourican some valuable lessons. His top salaries and high bonuses were not earned for nothing. Dubbed by the Financial Times as "Dimbo" ("Deals in massive bailouts"), John Hourican is seen as a man who knows how to deal with banks under stress.
Commentators say he will have to use every last piece of his skills in order to prove himself capable of handling the extra challenges that come with the new job description. His collaboration with a Cypriot academic chairman of the board and a former Russian KGB agent as the deputy chair will be interesting if nothing else.
Moreover, Bank of Cyprus is in need of restricting costs as much as possible. To this scope his experience with cutting staff in RBS will surely have prepared him for what is to come in terms of opposition from unions. Within the same cost cutting exercise he will have to control pay, something he is also familiar with through his previous experience.