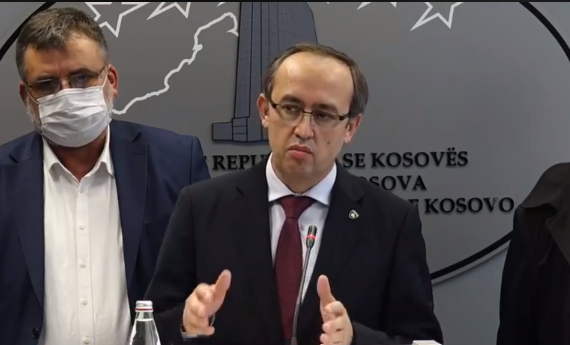 Kosovo Prime Minister Avdullah Hoti has said that in the not-too-distant future the parties will have to decide whether they want new elections or agree on a new name for the presidency.
Hoti said that after the resignation of President Hashim Thaci to appear before the Special Court after the indictment for war crimes was filed, a new situation has been created, which can be resolved in two ways.
"The president of the country is not in his position, he resigned, which means that we must take constitutional measures and actions. There are two ways, parties must discuss either to agree on a new president or to agree on an early election date. It happened a week ago. We have not yet started internal consultations with the parties to see what the mood is. We have public statements from various parties on this issue, but I believe that soon in a few days, a few weeks, we will sit down with all the parties and speak as civilized people, as responsible parties in finding solutions for the people", Prime Minister of Kosovo Avdullah Hoti said today at a press conference.
The duties of the President since the day Hashim Thaci resigned are performed by the President of the Assembly Vjosa Osmani./ibna