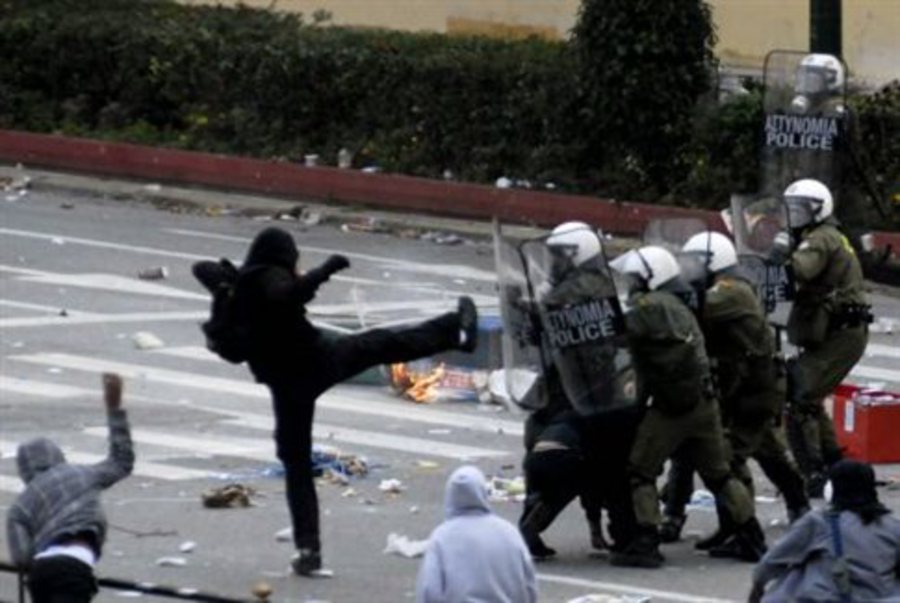 Athens, December 5, 2014 / Independent Balkan News Agency
By Spiros Sideris
Public Order Minister Vasilis Kikilias invited all sides to be patient and clam, in view of the hot weekend that comes with the anniversary of the murder of Alexis Grigoropoulos, the visit of Ahmet Davutoglu and the vote on the budget.
Public Order Minister urges political parties, social organisations and citizens "regardless of different political positions and views", to understand the seriousness and gravity of the moments.
He points out that the Republic "does not allow anyone to conspire against social peace, stability, the right to private and public property; it does not permit tolerance toward any who attempts to tarnish it".
The Greek Police will utilise all its power and means, since on Friday, arrives in Athens for a two-day official visit the Turkish prime minister Ahmet Davutoglu.
On Saturday is the anniversary of the six years since the death of the student Alexandros Grigoropoulos by a police bullet in 2008. For the Memorial Day various events and demonstrations have been scheduled, which are especially worrying to the police for fear of riots from anarchist groups that will demonstrate not only for Gregoropoulos, but also for Nikos Romanos, who is on the 25th day of hunger strike.
Finally, on Sunday is voted the budget of 2015 in Parliament, making for an even more explosive mixture for the Greek capital, since the time of the memoranda, it is customary to have reactions and protests by social organisations, on every passing of state budgets.