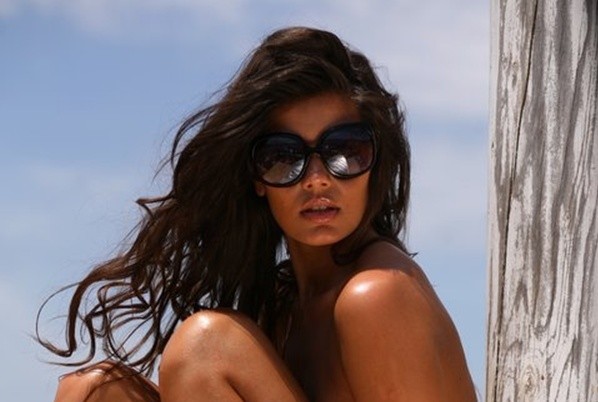 By Milos Mitrovic – Belgrade
Serbian "Codex on public servants stipulates that the official is obliged to take care about his/her behavior in public in order to prevent reducing both the reputation of the institutions and citizens confidence. However, this has not forestalled Ministry of Foreign  Affairs to hire Marija Grujic (photo), who had numerous photo-sessions for man magazines,", Belgrade "Blic" daily reported on Monday adding that Grujic has been given a job in the Ministry press office "with recommendation".
Marija Grujic succeeded at this post Vanja Hadzovic, who has left the adviser position in Foreign Ministry due to public pressure after her "naked photos" appeared in media, "Blic" recalls. However, in December 2013, Hadzovic told "Telegraf" portal that she was forced to quit describing herself as "victim of media lynch". She claimed she had all necessary qualification for the job in Foreign Ministry.
Njegos Potezica, head of the Administration Union, pointed on unacceptable employments. Potezica emphasized that it was generally inappropriate to raise the issue whether public servants may publish "unacceptable" pictures, regardless to their behavior in leisure time.
"Blic" also reported that Foreign Ministry has recently hired actress Nevena Lojovic, who appeared in popular TV show "Selo gori, a baba se ceslja".
The storyline is about the adventures of the residents of Petlovac, a typical Serbian village where old customs and values are preserved in contrast to the contemporary, alienated world of the city.