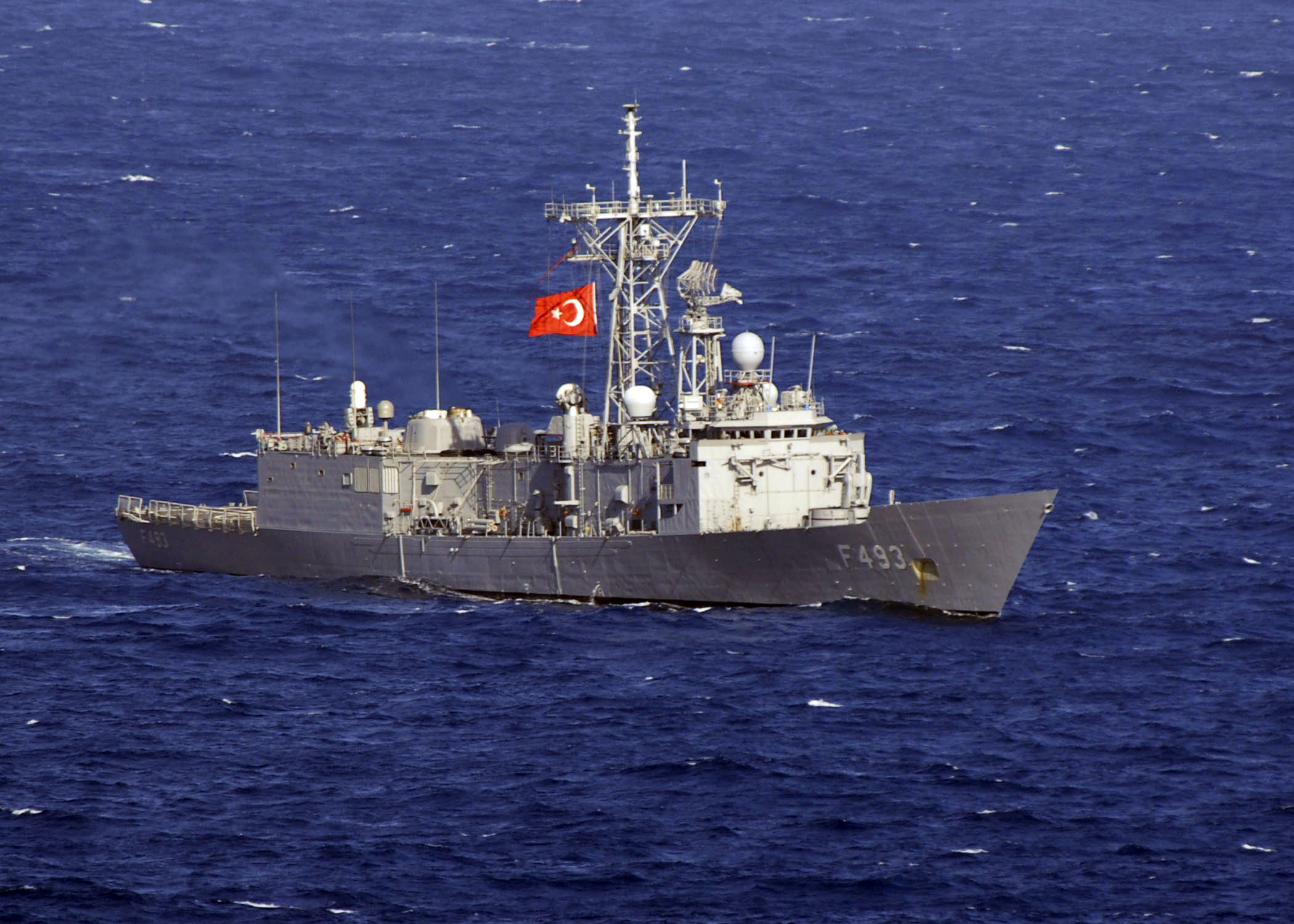 By Kyriacos Kyriacou – Nicosia
Tension rises once again in the Mediterranean Sea after a new hot-military episode between Turkey and Cyprus. According to initial reports by the Cypriot government, the Turkish military frigate "Giresun" has harassed the Norwegian vessel "Princess," in marine site 9 – off Cyprus' south coast – inside the island's Exclusive Economic Zone. The vessel was conducting three-dimensional seismographic researches on behalf of French oil giant TOTAL, which is licensed for exploration in blocks 10 and 11.
"In Turkish jurisdiction"
A Turkish armed forces statement said the Princess had entered the sea area that was "under Turkey's jurisdiction on February 1, 18.40pm". It departed at 11.50pm following a warning from a Turkish frigate.
Cypriot authorities said that the frigate had asked the Princess, via radio, to leave the area.
The frigate «Giresun», along with another two war-ships, are escorting the Turkish research vessel «Barbaros», which is assigned by Ankara to engage in its own seismic explorations offshore the Turkish occupied eastern coastal town of Famagusta, in a response to the Cyprus government's researches in the south.
Turkey has strongly protested against Cyprus' energy exploration, branding the moves "illegal" and starting its own exploration drilling off the Turkish occupied northern part of the island. Ankara believes that gas and petrol in the free area should be distributed between Greek Cypriots in the government controlled southern part and Turkish Cypriots leaving in the occupied northern part.
"Frequent occurrence"
Today, Cyprus Defence Minister Fotis Fotiou stated that this was a frequent occurrence and it was nothing different than what has been happening in recent months. "Turkey's strategy is to create tension in the area through threats and provocations," Fotiou said. "The best response is to implement our plans concerning energy."
The minister said Cyprus will not give up its sovereign rights and will not halt its plans because of the threats. Fotiou's comments were made following a visit on board the US Navy's guided missile destroyer USS Ramage, on a port visit to Cyprus.