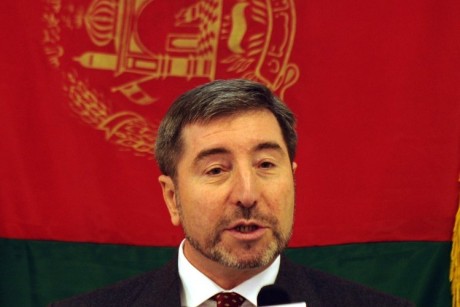 Review by Christos T. Panagopoulos
Drawing new German investment to Romania's economy is a main priority of the new ambassador of Germany in Bucharest Werner Hans Lauk (photo), who was welcomed by Romania's Foreign Minister Titus Corlatean.
"Ambassador Lauk says one of the main priorities of his term in office will be to attract German investment for Romania's economy, given the rise in competitiveness of Romania's business milieu and the opportunities offered by it", Romania's Foreign Ministry (MAE) reports in a press release.
Corlatean and Lauk voiced appreciation for the excellent developments in the relationship between Romania and Germany and reviewed the outcomes of a June 10-11 visit to Berlin and Stuttgart of Romania's Prime Minister Victor Ponta. The role of the German community of Romania in the development of Romanian-German relations was underscored and the importance as a remedial act of the coming into force of Law 211/2013 concerning the granting of rights to people persecuted on political grounds by the dictatorship in Romania installed on March 6, 1945 as well as to people deported abroad or made prisoners. Germany voiced appreciation of the Romanian model for protecting the rights of people belonging to national minorities.
Interest was voiced in continuing cooperation for the implementation of projects carried out under the EU Strategy for the Danube Region, which is expected to improve social and economic cohesion in the Danube Region.
At the same time, opinions were exchanged on relations with Moldova and Moldova's European prospects, the EU Eastern Neighbourhood and the developments in the region ahead of the Vilnius Summit, as well as the latest developments in the Western Balkans.
Source: Agerpres