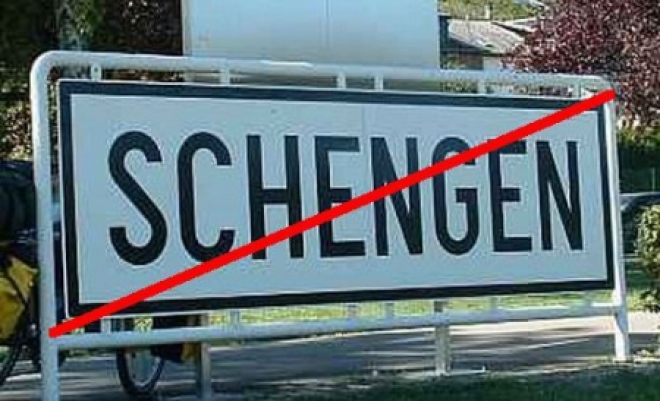 IBNA Special Report/Although 6 years ago, after the proclamation of independence, citizens of Kosovo expected integration to be a faster process and especially for the visa regime to be lifted easier, so far this has been an "impossible mission". The government has not managed to convince European Union that the lifting of visas would not cause a "catastrophe" to the Schenghen area.
Premier Thaci says that visas will be lifted as soon as possible, but this is just a mere promise repeated by him. Citizens are inpatient on this: They want to move freely, stressing that "it's not normal for Kosovo to be pointed at as the only country in the region not able to move freely in Europe".
Citizens share different opinions and find different solutions
Ramiz is a 32 year old man from Pristina who often moves abroad. He admitts that traveling is his passion, but he's unable to do this from Kosovo. His Republic of Kosovo passport still doesn't entitle him to move without a visa in the Shenghen area. Ramiz says that he has found a solution. He has obtained an Albanian passport according to the laws of Albania.
"It's been 3 or 4 years that Albania benefited from the visa free regime and it's been a while that I'm benefiting too. I manage to go for holidays in European countries and I don't have obstacles when I have an invitation for different activities".
Arben, 28, is another citizen of Kosovo. "To me, the fact that visas have not been lifted, is not a problem. Albania, Montenegro and FYR Macedonia are sufficient to us. Albania offers us beaches, while the other two countries offer us shopping opportunities", says he.
Arsime is a 46 year old woman from Prizren, who has been living in Pristina for several years. She says that this situation is unaccaptable: "We continue to be seen as the black sheep, both Kosovo and Albania. Kosovo is not lifted the visa regime, let alone being offered integration. Unjustifiably, Albania's EU candidate status was postponed and the opening of negotiations becomes more distant in time. The contrary happened with Serbia, to which the EU only offers gifts. Then, why  must we make so much effort to become EU member? Is not better to stop our journey toward Brussels and focus elsewhere?", says the woman from Pristina who works in the public sector. She says that she's so dissapointed by the "fake love" of the EU for Albanians that she sees China as an alternative. "At least they (the Chinese) have proven that they've helped Albania and they still want to do it. If our nation is helped, then Kosovo benefits too", says she.
Progress is valued, but benefits are still to be seen
International organizations which monitor the process of the fulfilment of EU criteria for the lifting of the visa regime, say that there's progress. They say that there's achievements in the domain of repatriation, reintegration, security of documents, etc. Thus, Kosovo is said to have marked significant progress in every aspect of the guideline for the liberalization of visas.
This progress has also been assessed by the fact gathering mission of the EU experts, who have stayed in Kosovo in the first week of December.
Government is not satisfied with Brussels' bureaucracy
Prime minister of Kosovo says that this year, the government has shown commitment and engagement in implementing the criteria for the liberalization of visas. Mr. Thaci demands from Brussels to intensify the agenda of the liberalization of visas.
So far, this process has been dissapointing. Prime minister Thaci not only admitts this fact, but he warns that delays will continue: "We're saddened about the fact that the fact gathering mission of December arrived in Kosovo 14 months after the last mission. With such a slow pace, we have real concerns that this important process for the country and citizens may be delayed even more. This will happen not due to the failure in meeting the criteria, but due to the bureaucratic delays", says the prime minister.
Analysts outline the problem of asylum seekers
A considerable number of asylum seekers from Kosovo, mainly from the Roma community and other minorities in the country, have sought asylum in several EU countries. Almost none of the EU countries want to accept asylum seekers. They have taken austere measures in granting asylum, but due to several procedures, there are people from the region that manage to benefit even when they don't deserve to be granted asylum.
The government of Kosovo has made an important step on this. It has signed an agreement of repatration for those citizens of Kosovo that EU countries want to repatriate. But is this enough?
Shenoll Muharremi is an expert of issues of European integration in Pristina. He says that almost two years have gone by and there's still no progress as far as the liberalization of visas is concerned, while stressing that during 2014, there's been a negative trend in terms of the number of asylum seekers in the Schenghen countries.
In order to change the delayed process of the visa lifting, Mr. Muharremi suggests that the government must work to change the social and economic life. According to Mr. Muharremi, the government has no economic development program or employment program. Given that this phenomenon continues from one year to another, then the process of the visa lifting is dragged on from one year to another too.