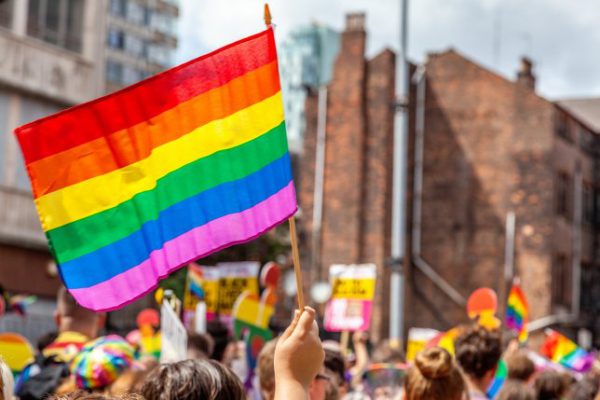 A group of queer tourists hailing from several different countries were thrown out of the Lost in the Renaissance Festival on the Croatian island of Korčula last weekend in an incident motivated by homophobia, Zagreb Pride reported on Friday on its Facebook page.
In the post, they said that, at the end of the first day of the festival, held at The Jungle Club, outside Korčula town, one of the bouncers separated by force two young men who were dancing holding each other. The bouncer ordered: "No kissing, just dancing!"
Shortly after that, another bouncer poured a bottle of water onto another two young men who were napping on a bench in each other's arms. In the end, the bouncers kicked the young men out, Zagreb Pride said.
The homophobic incidents were reported to Zagreb Pride, the organizers of the Lost in the Renaissance festival, the Aminess Hotel management and the Korčula town authorities.
Zagreb Pride reminds that two girls from Spain were also exposed to homophobic incidents during their business and tourist stays in Zagreb and Sljeme. During their brief visit in late June, they suffered a series of lesbophobic insults and other inconveniences from Zagreb citizens, including an outburst of cyclists spitting at them as they walked through the city holding hands. The attacks were reported to Zagreb Pride and the Zagreb Tourist Board.
"These cases, as well as the homophobic violence and incidents we witness throughout the year, clearly prove that homophobia in Croatia is not subsiding, in fact, attacks, incidents and insults are clearly increasing. LGBTIQ people in Croatia have the undeniable right to move freely on the streets, to kiss wherever they want, dance embraced at summer coastal festivals, hold hands in cafes and restaurants, live lives free from violence, "they say in Zagreb Pride.
Zagreb Pride once again calls on all victims to report such and similar attacks and can provide them with legal assistance and counselling. They also invite the Tourist Board and the local government to join the fight for Croatia without homophobia and transphobia.